COVID-19 - we are reaching a crisis stage as far as available hospital beds for Covid patients.
In November, the number of beds available for Covid-19 patients was 18, 168, and as of today, the number of active cases, obviously occupying these beds are 14,751 - which means that there are about 3,500 bed remaining - and this means we will soon run out of hospital beds for Covid patients. At the current rate of new cases, in 2 or 3 days we may run out of hospital beds..
But, the figure of prepared hospital beds is talking about the whole of Malaysia - so, when the State figures rises, there may already be shortages - are we already sending patients to hospitals in other States?

The Ministry of Health (MoH) says it has increased bed capacity to treat Covid-19 patients to 18,168 beds, up 13% from 16,060 beds on Oct 29, and that its facilities are sufficient to accommodate Covid-19 patients.

New hospitals are needed in Malaysia with sufficient beds/wards to accommodate all patients. If one were to go to government hospitals, one would see that the number of patients are always on the rise - and most hospitals build lacked proper planning - in short inadequate reserved land space that allows for new wards with hospital beds to be build in the area. Of course, parking is also a serious problem...
There was a General Hospital in Mentakab - but it was shut down when the Temerloh Specialist Hospital was built. A general hospital houses a lot of different patients - many who do not require specialist treatment like normal maternity wards, etc ...
During the BN Mahathir era, the then government seems to be more interested in the privatization of healthcare - hence there was little emphasis in building government hospitals, with wards and hospital beds...this must change. Healthcare and hospitals must be provided by the government because the ordinary person in a country with a RM1,200 Minimum Wage simply cannot afford the charges imposed by private healthcare establishments.
10-15% of the Budget must be for healthcare - but how much is it in Malaysia? It needs to be raised to at least 10-12%. Thailand is able to provide healthcare for a minimal payment of 30 Baht(about Rm2.50), which covers everything including ward charges, operation, etc ...but in Malaysia, we are still charged for this and that ... When Institute Jantung Negara took over heart healthcare, the cost for heart healthcare skyrocketed beyond the capacity of most...
Remember, because of Covid-19, many wards and hospital beds that were used for other patients - and these beds were always occupied - were taken away and reserved for the treatment of Covid-19 cases.
What is happening in our Malaysian hospitals - are patients that ought to be hospitalized being turned away?
BUT more importantly, the concern is that when the daily number of new cases exceeds 1,000 - how will be solve the problem of needed hospital beds?

Dr Noor Hisham: New Covid-19 cases down to 1,295, but seven more deaths
KUALA LUMPUR, Dec 16 — Malaysia saw a dip in new Covid-19 infections with 1,295 cases reported today but with seven more Covid-19 related deaths, said Health Ministry director-general Tan Sri Dr Noor Hisham Abdullah.
Malaysia's cumulative confirmed Covid-19 cases today stands at 87,913. This has now surpassed the latest figure for Mainland China where the first case was reported in Wuhan province. Its National Health Commission reported 86,770 cumulative cases yesterday.
However, the World Health Organisation states that the cumulative cases in China is at a much higher number of 95,279, as it includes the number of cases in Hong Kong, Taiwan and Macau.
A bulk of the new cases were reported in Selangor with 481 cases, Sabah with 268 new infections, and Kuala Lumpur with 232 new cases, with 10 imported cases from returning travellers.
The rest of the states in order of new cases reported are Johor with 105, Penang with 69, Negri Sembilan with 60, 35 cases in Perak, 14 in Melaka, 13 in Pahang, Kedah with nine new cases, Putrajaya with four, three in Labuan and one each in Kelantan and Terengganu.
Dr Noor Hisham said the seven deaths brings the local fatality rate to 0.49 per cent with 429 deaths.
From today's deaths, five were reported in Sabah and one each in Kelantan and Kuala Lumpur.
The 423rd death was of a 66-year-old man admitted in Hospital Sungai Buloh with a background of diabetes, hypertension, chronic kidney disease and cataract.
The 424th and 425th deaths were of 52-year-old women, one admitted in Lahad Datu Hospital and the other in Raja Perempuan Zainab II Hospital in Kota Baru with both patients having a history of diabetes and hypertension, while the latter also suffered from dyslipidaemia.
All the four remaining deaths were reported in Sabah, three in Tawau Hospital and one in Lahad Datu Hospital. The men were aged 77, 58, 76, and 57 respectively, where both the men in their 70s had a history of hypertension.
Dr Noor Hisham also reported eight new Covid-19 infection clusters, while also announcing the end of the Murni cluster in the capital.
Three of the new clusters were detected in the city with one each in Selangor, Sabah, Johor, Perak and Pahang.
Meanwhile, 1,052 more patients were cured and released, bringing the total number of discharged patients to 72,733. - Malay Mail, 16/12/2020

MoH increases bed capacity for Covid-19 treatment by 13% to 18,168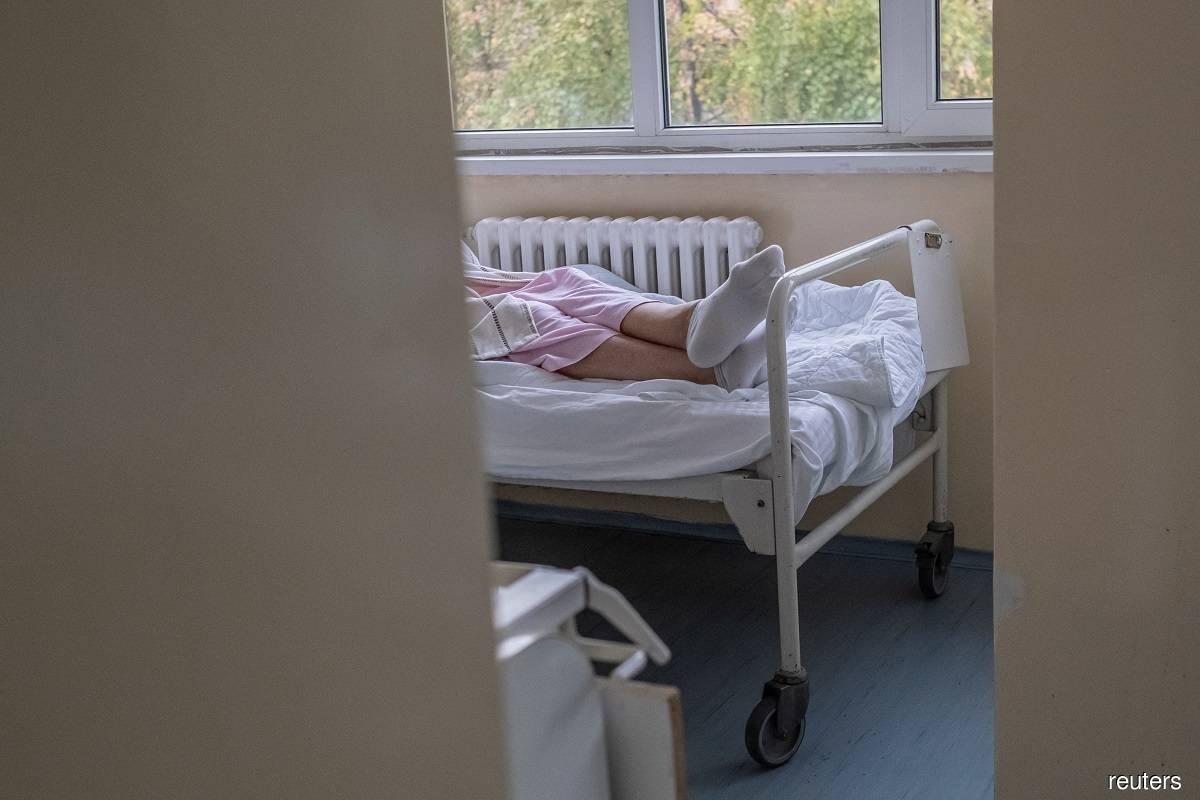 KUALA LUMPUR (Nov 9): The Ministry of Health (MoH) says it has increased bed capacity to treat Covid-19 patients to 18,168 beds, up 13% from 16,060 beds on Oct 29, and that its facilities are sufficient to accommodate Covid-19 patients.
A total of 4,392 beds are made available at hospitals, while 13,776 beds are at quarantine and low-risk treatment centres, MoH director-general Tan Sri Dr Noor Hisham Abdullah told a media briefing today.
The total figure also includes bed capacity in Sabah, the ministry said.
"As of today, there are 46 hospitals specialising in the treatment of Covid-19 patients, including two university hospitals, with a total of 4,392 beds — where 49% of beds have been taken up now. [As for] the Low Risk Quarantine and Treatment Centres, 32% of the 13,776 beds are occupied now," said Noor Hisham.
Today, Malaysia reported 972 new Covid-19 cases, bringing the country's confirmed Covid-19 infections to 41,181 cases. Eight more deaths were reported, bringing the coronavirus' death toll in the country to 294. - Edge Market, 9/11/2020