Wakil Rakyat - setiap orang di semua Negeri ada TIGA(3) orang wakil rakyat iaitu:-
Ahli Parlimen - Wakil Rakyat Kerajaan Persekutuan - di undi secara demikratik oleh rakyat
ADUN (Ahli Dewan Undangan Negeri) - Wakil Rakyat Kerajaan Negeri - di undi secara demokratik.

Ahli Majlis Perbandaran - Wakil Rakyat kerajaan tempatan... TIDAK diundi secara demokratik - lantikan politik kerajaan negeri.
HAPUSKAN WAKIL RAKYAT KERAJAAN TEMPATAN kerana mereka bukan wakil rakyat dipilih secara demokratik oleh rakyat tempatan... tetapi ada banyak KUASA membuat keputusan bagi pihak rakyat tempatan.
Sebelum PRU-14, parti Pakatan Harapan mahu pilihanraya kerajaan tempatan tetapi masalahnya kebebasan NEGERI menjalankan pilihanraya kerajaan tempatan dihalang oleh oleh Akta(Undang-Undang Persekutuan) - sebaiknya hak kerajaan Persekutuan menafikan rakyat sesebuah Negeri atau kawasan kerajaan tempatan harus dimansuhkan. Biarkan kerajaan Negeri membuat keputusan berkenaan kerajaan tempatan dan pilihanraya kerajaan tempatan dalam Negeri berkenaan.
The Housing and Local Government Ministry is expected to amend several laws in Parliament as early as the end of 2020 to reinstate local government elections, its minister Zuraida Kamaruddin said.
Kerajaan Tempatan di Temerloh ada 19 wakil rakyat kerajaan tempatan TEMERLOH - tetapi adakah mereka menjalankan tugas sebagai 'wakil rakyat' - sila buat carian internet untuk mana-mana nama wakil rakyat ini, dan kemungkinan besar tidak ada mendapat apa-apa keputusan.
KERAJAAN Tempatan - ada membuat undang-undang sendiri - tetapi dalam Laman WEB MPT pun kamu tidak boleh lihat apa undang-undang yang dibuat - hanya tajuk - tak cukup.
Mesyuarat Kerajaan Tempatan saperti sidang Parlimen dan DUN harus terbuka kepada orang ramai - tetapi minit mesyuarat pun tak diberikan.
Sistem wakil rakyat tak dipilih secara demokratik oleh rakyat harus dihapuskan.
COVID-19 - Apakah yang telah dibuat oleh Wakil Rakyat kerajaan tempatan? Apakah perancangan di peringkat kerajaan tempatan?
Gaji dan elaun juga pasti dibayar kepada wakil rakyat kerajaan tempatan..
Kerajaan TEMPATAN ada banyak WANG - cukai pintu, saman, bayaran iklan, dll - tetapi BAGAIMANA WANG INI DIGUNAKAN?
Sebagai contoh, NURUL ASLINA BINTI SAMAN - siapa dia? Adakah dia berindak sebagai wakil rakyat di Temerloh..
WAKIL RAKYAT di semua peringkat mewakili rakyat dalam bidangkuasa mereka - untuk berbuat demikian, perlu ada konsultasi dengan rakyat sebelum membuat apa-apa keputusan, mesti sentiasa memberikan lapuran kepada rakyat, dll..
Saya tak pilih NURUL ASLINA atau mana-mana 19 orang yang kini disenaraikan sebagai wakil rakyat kerajaan tempatan Temerloh - justeru lebih baik, mereka semua RESIGN - dan wang boleh digunakan untuk kebajikan rakyat..
Lihat posting berkait -

Tahniah dan Selamat Berkhidmat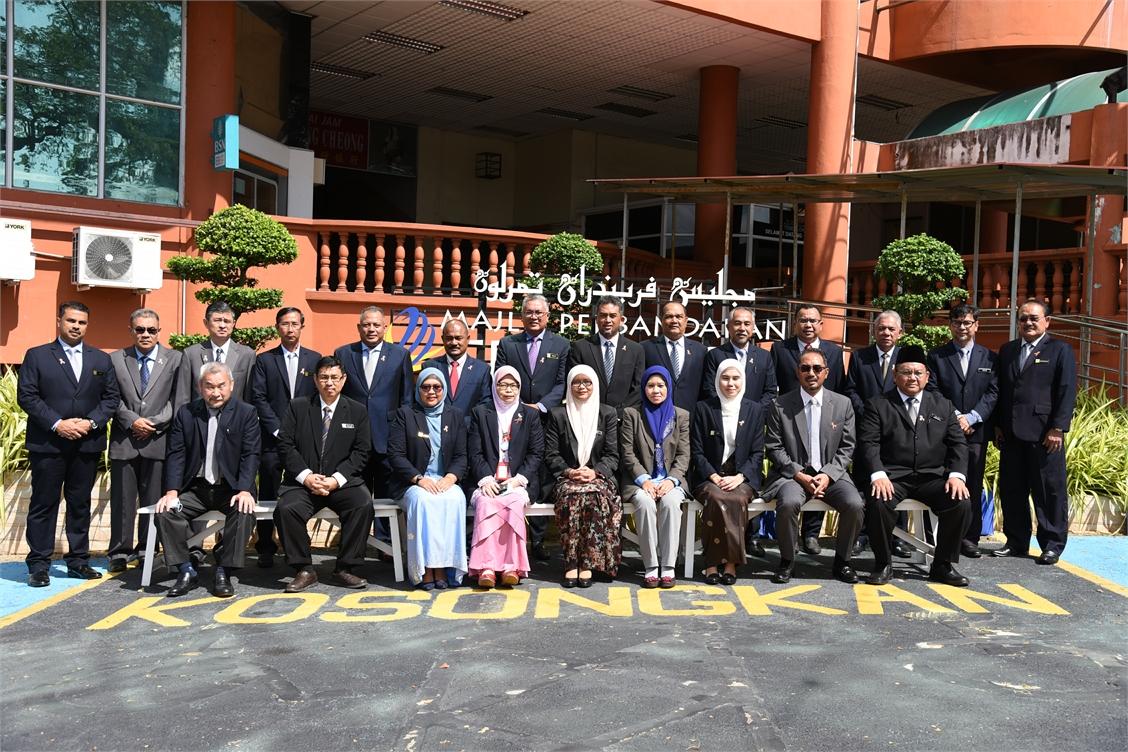 EX-OFFICIO AHLI MAJLIS
1.DATO' ALI SYAHBANA BIN SABARUDDIN , DIMP. (PEGAWAI DAERAH TEMERLOH)
2.ACP MOHD YUSRI BIN OTHMAN (KETUA POLIS DAERAH TEMERLOH)
3.ENCIK ANUAR BIN MOHD AZLAN (JURUTERA JKR DAERAH TEMERLOH)
4.DR.SHARIFAH MAHANI BT SYED MAHAR AFFANDI (PEGAWAI KESIHATAN DAERAH TEMERLOH)
5.ENCIK MOHD. RIZZAL BIN MOHD. ALI NAFIAH (QADHI DAERAH TEMERLOH)
AHLI MAJLIS
DATO' RIDZUAN HAZIMIN BIN RAMLI, DIMP
DATO' JUHANIS BINTI ABD AZIZ, DIMP.,AMN.,AAP.,PPN.
CIK NURUL ASLINA BINTI SAMAN
ENCIK AHMAD ZAILANI BIN JUNOH,PKC.,PJK.
YM RAJA SHAMSUL KAMAL BIN RAJA MOHD NOR
ENCIK TUAN HAJI NORDIN BIN IDRIS
ENCIK TUAN HAJI ABD SYUKUR BIN ABD WAHAB
ENCIK ROZLAN BIN ABD MANAF
ENCIK TUAN HAJI MOHD NASIR BIN LANI
ENCIK OTHMAN BIN CHIK, AMN.,AAP.,PJK
PUAN WATI BINTI ABDUL RAHMAN
PUAN ROSMINA BINTI ABDUL GHAFAR
ENCIK JAMALUDDIN BIN IBRAHIM, PKT
ENCIK MOHD ALI HANAFIAH BIN HJ AHMAD,AMN., PJPN., PJK
ENCIK MOHD. FADZLIE BIN ABDUL MUBIN
ENCIK ISMAIL BIN ABDULLAH KUNJI
ENCIK AZRIL RIZAL YUSOF BIN DATO' SRI HAJI MOHD. SARIT
ENCIK GOH MING TZE
ENCIK WONG TING FATT