Media Statement – 20/10/2021
Single Mother of 9 sentenced to death for drug trafficking raises urgency for abolition of death penalty, and need for just sentences for drug offences
Hairun Jalmani, 55, a single mother of nine was sentenced to death at the Tawau High Court Sabah last Friday after being found guilty of drug trafficking three years ago. The accused, a fish seller, was charged with possessing syabu weighing 113.9g in an unnumbered house in Kampung Pangkalan Wakuba, Batu 15, Jalan Apas, Tawau, Sabah at 5.30pm, on Jan 10, 2018.
In Malaysia, possession of 50 grammes or more in weight of Methamphetamine (or syabu) shall be legally presumed, until the contrary is proved, that one is a drug trafficker.(Sec. 37, DDA). This means the accused is then left with the onerous burden of proving that she was not involved in drug trafficking, or even that the drugs were not hers. Generally, in criminal cases, it is the prosecution that have to prove in court that the person is guilty, but here it is the accused that must proof that he/she is not a drug trafficker, even that the said drugs found in her possession did not belong to her, or was in her possession without her knowledge and/or consent.
Unlike murder, where someone is killed, drug trafficking offence does not directly deprive the life of any particular person. This makes one wonder whether the current sentences for these offences. Surely, offences like kleptocracy and corruption, where perpetrators inadvertently steal from the Malaysian people ought to be more serious offences.
In this case, one wonders whether poverty and other factors may have played a part in 'forcing' a single mother to resort to crime, whereby blame also on government failings to look after the welfare of its people.
Another issue that is raised is the question of the best interest of a child, when a parent, in this case the mother, is sent to death row.
Drug possession and drug trafficking is undoubtedly an offence that need to be punished, but reasonably should not Malaysia's sentencing policy place more emphasis on rehabilitation towards later re-integration into society and second chances. The practice of a lighter sentence for first time offenders and higher sentences for repeat offenders really need to be considered.
Sadly, Hairun Jalmani case happens just days after we celebrated the World Day against Death Penalty (10th October), whose theme this year is 'Women: Sentenced To Death: An Invisible Reality'.
Death Penalty is again proven not to be a Deterent to drug offences
On 2/10/2021, Bukit Aman Narcotics Criminal Investigation Department (JSJN) director Datuk Razarudin Husain said '…during the first eight months of this year, the police had seized 18 tonnes of drugs, an increase of 80 per cent compared with the corresponding period last year, which was 10.5 tonnes…' (Star, 2/10/2021). This is clear evidence that the death penalty is certainly not a deterrent to drug trafficking.
In March 2012, it was also revealed in Parliament by the then Home Minister Hishammuddin Hussein that the mandatory death penalty has been shown to have failed to act as a deterrent. Police statistics for the arrests of drug dealers under Section 39B of the Dangerous Drugs Act 1952, which carries the mandatory death penalty, for the past three years (2009 to 2011) have shown an increase. In 2009, there were 2,955 arrested under this section. In 2010, 3,700 people were arrested, whilst in 2011, there were 3,845 arrested.(Free Malaysia Today News, 19/3/2012, Death penalty not deterring drug trade).
Drug Trafficking – Post Umi Azlim reflections demand abolition of Death Penalty
In 2017, Umi Azlim Mohamad Lazim, 24, a university science graduate from a poor Malay family of rice farmers, was sentenced to death for drug trafficking for having 2.9 kilograms heroin in her luggage when she was arrested at Shantou airport. She was allegedly carrying the luggage for an acquaintance, not aware of the contents. Her death sentence was later commuted to life imprisonment, which often happens in China on review. In 2019, Umi reportedly said that she may be released by 2025 for good behaviour(NST,6/10/2019).
Umi Azlim's case and others did cause a change in position of the Malaysian government and even political parties like PAS and UMNO about the injustices of death penalty for drug offences. Members of the Cabinet then reportedly said '…young Malaysian girls, some fresh graduates, were easily conned by men from the syndicates to travel abroad with a package…' The report also stated that '…Malaysian lasses are an easy lot to charm. They are easily smitten by sweet words and gifts, making them an easy target for drug-trafficking syndicates looking for mules…' (Star, 1/11/2009, Malaysian girls easily duped).
It not just young women, but man and women of all ages that can easily be duped, or maybe even make wrong choices by reason of poverty and desperation. It is also an acknowledged fact that most arrested, convicted and on death row for drug trafficking are really 'mules' and small players, and not the kingpins and masterminds involved in drug trafficking. These 'big bosses' may then simply to find drug mules from those who are not well educated, ignorant or those who are desperate for quick money.
Malaysia took the first step by amending the Dangerous Drugs Act that provided the mandatory death penalty for drug trafficking, to provide an alternate sentence of life imprisonment plus at least 15 strokes of the whip. There is however much lacking in the amendment, as we still see the death sentence.
Drug trafficking offence was influenced by US's 'War on Drugs'
In 1971, the US started the 'War on Drugs' and on 30/4/1975, the offence of drug trafficking came into being in Malaysia, and with the sentence being death or imprisonment for life plus whipping.
In April 1983, the sentence was amended to a mandatory death penalty. That could be because they wanted to deter that crime, but clearly the death penalty has failed to be a deterrent, and Malaysian prisons are filling up with drug trafficking death row prisoners
On 15/3/2018, the Dangerous Drugs Act 1952(DDA), and drug trafficking has an alternate sentence to death, being to imprisonment for life (plus whipping of not less than fifteen strokes).
However, to be sentenced to alternate sentence of life imprisonment, certain conditions had to be satisfied, and amongst this in the unjust mandatory condition, being that '…the person convicted has assisted an enforcement agency in disrupting drug trafficking activities within or outside Malaysia…' Not only is this condition most unreasonable, but it also violates one's right to a fair trial. It has the tendency of forcing an innocent person to undermine his/her appeals to avoid the death sentence.
Hairun Jalmani, the single mother, who may not be really guilty of drug trafficking certainly would not have the capacity of helping anyone disrupt drug trafficking activities. So, she will be sentenced to death.
MADPET (Malaysians Against Death Penalty and Torture) calls for the abolition of death penalty and even life imprisonment for drug offences, including drug trafficking. Parliament should maybe provide maximum sentences, and leave it to judges to determine appropriate just sentences depending on facts and circumstances of each case;
MADPET calls for the repeal of legal presumption of drug trafficking simply on the basis of what the police found in the possession of an accused. Prosecution must prove drug trafficking.
MADPET reiterates the call for moratorium on executions pending abolition of the death penalty in Malaysia.
Charles Hector
For and on behalf of MADPET(Malaysians Against Death Penalty and Torture)
Harrowing cries of single mother handed death sentence captured in viral video
Published:
Oct 17, 2021 4:07 PM
⋅
A video featuring the harrowing cries of a single mother right after she was handed a mandatory death sentence for the possession and distribution of illegal narcotics has gone viral.
Hairun Jalmani, 55, a single mother of nine was sentenced to mandatory death at the Tawau High Court, Sabah on Friday after being found guilty of possessing and distributing drugs three years ago.
She broke down into sobs and shouted for help, and was led away weeping by a police official.
High Court judge Alwi Abdul Wahab passed the sentence after finding that the prosecution succeeded in creating a prima facie case while the defence failed to raise reasonable doubts.
The accused, who is also a fish seller, was charged with possessing syabu weighing 113.9g in an unnumbered house in Kampung Pangkalan Wakuba, Batu 15, Jalan Apas, Tawau, Sabah at 5.30pm, on Jan 10, 2018.
She was charged under Section 39B (1) (a) of the Dangerous Drugs Act 1952 which provides for mandatory death sentence.
The prosecution was conducted by Deputy Public Prosecutor Mohammed Ali Imran, while the accused was represented by lawyer Darmin Acho.
The prosecution presented four witnesses while the defence presented two witnesses including the accused herself.
Drug law reform advocates say that a vast majority of the over 1,300 prisoners on death row are there due to narcotics-related offences, and most of them sentenced are either addicts, drug mules, or small-time operators.
Meanwhile, Dr Adeeba Kamarulzaman, who is part of the World Health Organisation (WHO) Science Council, described the single mother's experience as "beyond terrible".
"It's time to get the conversation and work on abolishing the death penalty going again.
"It is always those who are desperate and at the bottom end of the chain that pays the price. It hasn't and will never solve the drug problem," she said on Twitter. - Malaysiakini, 17/10/2021
Ibu tunggal 9 anak dijatuhi hukuman mati mandatori miliki, edar dadah
Petrus Bernard
Oktober 16, 2021 00:02 MYT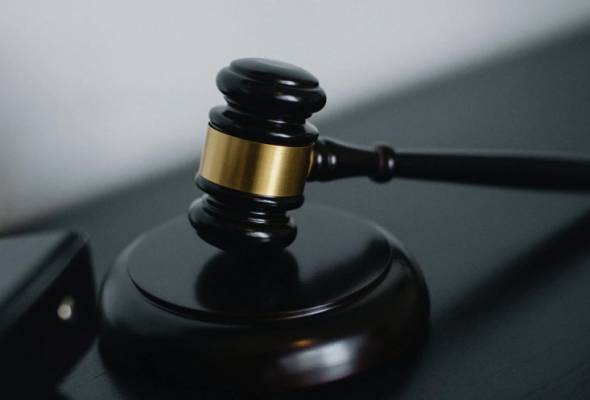 Tertuduh yang juga penjual ikan didakwa memiliki dadah jenis syabu seberat 113.9 gram di sebuah rumah tidak bernombor di Kampung Pangkalan Wakuba, Batu 15, Jalan Apas, Tawau pada jam 5.30 petang, 10 Januari 2018. - Gambar hiasan
TAWAU: Seorang ibu tunggal kepada sembilan orang anak dijatuhi hukuman mati mandatori di Mahkamah Tinggi Tawau pada Jumaat selepas didapati bersalah memiliki dan mengedar dadah tiga tahun lalu.
Hakim Mahkamah Tinggi, Alwi Abdul Wahab, menjatuhkan hukuman itu terhadap Hairun Jalmani, 55, selepas mendapati pendakwaan berjaya mewujudkan kes prima facie manakala pembelaan gagal menimbulkan keraguan munasabah.
Tertuduh yang juga penjual ikan didakwa memiliki dadah jenis syabu seberat 113.9 gram di sebuah rumah tidak bernombor di Kampung Pangkalan Wakuba, Batu 15, Jalan Apas, Tawau pada jam 5.30 petang, 10 Januari 2018.
Sehubungan itu dia didakwa mengikut Seksyen 39B(1)(a) Akta Dadah Berbahaya 1952 yang memperuntukkan hukuman mati mandatori atau penjara seumur hidup, jika sabit kesalahan.
Pendakwaan dikendalikan Timbalan Pendakwa Raya, Mohammed Ali Imran, manakala tertuduh diwakili peguam Darmin Acho.
Sepanjang prosiding pendakwaan, pihak pendakwa menampilkan empat saksi manakala pihak pembelaan mengemukakan dua saksi termasuk tertuduh sendiri. -
Astro Awani, 16/10/2021