Fadhi Akmal Fadzil, Azarul Ashraf Nor Akmal, Norfazly Md Nor, Che Huzaidy Che Harun and Hadi Syafiq Jamil are the names of the 5 Malaysian workers killed recently on 15th May at the Pengerang Integrated Complex, operated by a
Petronas-Saudi Aramco joint venture.
Sad HARI RAYA - for the loved ones, spouse, children, parents and other family members of these worker victims who DIED during work ..?
Interestingly, we have not heard about the outcome of the investigation into the deaths - We wonder whether Petronas, Saudi-Aramco, the Directors or any others are criminally liable for the deaths, remembering they could also be charged for

murder, culpable homicide or causing death by negligence

.
Yes, employers including Companies(and their Directors) may not just be liable for breaching Occupational Safety and Health laws...but also criminal offence of causing death?
INQUESTS - Here the Coroner(Magistrate) will look into the deaths, and also decide WHETHER ANYONE IS CRIMINALLY LIABLE for the death.
If the Employer or Company complied with all the LAWS and requirement to ensure that no worker gets killed or injured ...then, no problem, it may be simply be an 'ACCIDENT' - and maybe no one is criminally liable...But, interesting to note that just last year a similar 'accident' happened at this same complex - that time no one died - only injured.
However, if the Employer, Company or someone did not comply with the law...then their failures will make them liable for the DEATH ...the lowest would be the causing of death by negligence...and the worst will be MURDER.
In this accident, there will be many investigating - the police, the fire department(BOMBA), the Department of Occupational Safety and Health, Local Authorities, etc ...and this is the reason why we need an INQUEST - a public inquest - a public inquiry into the death - giving the Opportunity to the Coroner(Magistrate) to consider all investigations of all the different parties to determine whether anyone is criminally liable for the death..
The most famous INQUEST of a death during work was the case of Fireman
Muhammad Adib Mohd Kassim - he died while working.
The INQUEST(Inquiry into Death) should happen for all Deaths - but the Coroner can decide not to have it ...which happens for death by old age, or where already there is prosecution for the death.
For a long time, even deaths in police custody did not have inquest ...but today, as a matter of policy, there will be INQUESTS for all such cases too..There should also be INQUEST for death by reason of police shooting too.
Now with regard to DEATH by reason of some incident at the workplace - it is time that there are INQUEST for all these deaths.
WHY? The important question for the Coroner to determine in this cases was whether there are anyone who is 'CRIMINALLY LIABLE' for the deaths.
In workplaces, we have LAWS that have to be obeyed by the OWNER and/or OPERATOR to ensure a risk-free and safe working environment to ensure no worker(or others) die by reason of some employer/company/Developer choosing to break the existing laws about safety and health, and as such the 'accident' happened and some worker was killed. The CORONER during the INQUEST must look at this ... and make a determination whether anyone (i.e. the Company, its Directors, its Owners, its Officers) are CRIMINALLY LIABILE.
It could be MURDER - because
'
(d) if the person committing the act knows that it is so imminently dangerous that it must in all probability cause death, or such bodily injury as is likely to cause death, and commits such act without any excuse for incurring the risk of causing death, or such injury as aforesaid.'(Section 300 Penal Code, stating when it will be MURDER)
If not MURDER, it could be CULPABLE HOMICIDE NOT AMOUNTING TO MURDER -
Whoever causes death by doing an act
with the intention of causing death, or with the intention of causing such bodily injury as is likely to cause death, or
with the knowledge that he is likely by such act to cause death, commits the offence of culpable homicide.
OR it can be the offence of

Causing death by negligence

- '

Whoever causes the death of any person, by doing any rash or negligent act not amounting to culpable homicide,...'
In a workplace, sometimes the owners (or the Board of Directors) of a Company, who are the people who decide what the company does(or does not do), sometimes may choose to save money - by choosing to ignore strict compliance (or even compliance) of the legal requirements to ensure safety and health of the workers - If they are caught, then they pay some COMPOUND or FINE, which really is still rather low in Malaysia ...hence, attitude by some, is do not OBEY the law - and hope we do not get caught...
Malaysian government policies OR maybe lack of officers to inspect and enforce OR worse still 'corruption' is a problem - and these failures puts workers' life at a GREATER Risk of Death or Injury...It was shocking when serious life threatening incidents happen, only then do we hear about so many ILLEGAL factories, etc ..
Only after the death happens, do we hear that they did not even have the required permit/licence to store some hazardous material - like ammonia that leaked and killed and seriously injured others. Remember, if they had applied for a licence, at least the authorities will know...and would have checked to make sure that it is in compliance with standards and safety requirements...
Too often we have read about such reports - and we hear of accidents where workers get killed ...THEN, there is SILENCE...did anyone get charged in court for breaking the occupational safety and health laws, etc? DID ANYONE GET CHARGED FOR MURDER, CULPABLE HOMICIDE OR EVEN 'CAUSING DEATH BY NEGLIGENCE'?
Was there even an INQUEST - where one of the decision the Coroner, during these public inquiries will have to make is 'whether there are anyone who is CRIMINALLY LIABLE' for the death?
NO INQUEST - means many 'criminals' may just escape JUSTICE.
No prosecution for Murder, Homicide, etc ...maybe because the POLICE may be not knowledgeable(or ignorant) of the laws and requirements that employer,etc have to follow ...
Now, it seems that maybe the different enforcement agencies act on their own and take actions simply for the laws that they are in-charge of ....ANOTHER reason, why we NEED an INQUEST where the Coroner(Magistrate) can consider every agency, Department and Ministries reports and investigations, and make a JUST decision.
TIME has come for INQUEST for all DEATHS at the workplace...JUSTICE is not just COMPENSATION for the families of the victims BUT must include criminal prosecution of the GUILTY, who by their failings, gross negligence or negligence caused the MISHAP that resulted in the DEATH of workers(and sometimes others)
Will there be JUSTICE for Fadhi Akmal Fadzil, Azarul Ashraf Nor Akmal, Norfazly Md Nor, Che Huzaidy Che Harun and Hadi Syafiq Jamil?
Caring Malaysians, who came out for justice for
Fireman

Muhammad Adib Mohd Kassim, must come out again > We want to know the TRUTH, and let no 'suspected' Criminal, if it is PETRONAS or some some GLC or their Directors escape...?
'BRAZILIAN prosecutors have charged 16 people – including former Vale CEO Fabio Schvartsman – with homicide and environmental crimes relating to the fatal collapse of a Vale tailings dam last year, which killed at least 259 people.
Will the Malaysian prosecutors start charging Directors, CEOs and others when their negligence or 'breach of OSH laws' resulted in DEATH of workers...?
OR will the rich and powerful people and Companies never be prosecuted in Malaysia for DEATHS of workers?
Operations at Pengerang Integrated Complex suspended to allow Dosh investigations
KOTA TINGGI, March 16 — Operations of the Diesel Hydro Treating Unit (DHT) at the Pengerang Integrated Complex (PIC), near here, which was razed after an explosion last night, are temporarily suspended to enable further investigation by the authorities.
State health and environment committee chairman R. Vidyananthan said the suspension order was issued by the Department of Occupational Safety and Health (Dosh).
"Our priority and focus today is to make sure the incident area is safe for workers and locals.
"So for now, give the relevant parties an opportunity to carry out investigation first and so that we can take the initiative to find other ways to improve the security in those areas in the future," he told a media conference here, today.
Vidyanathan said the incident was also an isolated case, but said the investigation could take time, depending on the complexity of the case.
He said the bodies of the five victims who were killed in the incident had also been sent to Kota Tinggi Hospital for post-mortem.
"In the meantime, let the forensics perform their duties and then we will announce the results of the autopsy report," he said.
Asked about the aid to be provided by the state government, Vidyananthan said he believed that Mentri Besar Datuk Ir Hasni Mohammad was considering the forms of assistance that could be provided to the victims and their families.
The fire at the diesel hydro treater unit at Gate 1, PIC, at 10.50pm last night, left five dead and another suffering 40 per cent burns to the body.
Those killed were identified as Fadhi Akmal Fadzil, Azarul Ashraf Nor Akmal, Norfazly Md Nor, Che Huzaidy Che Harun and Hadi Syafiq Jamil. — Bernama,
Malay Mail, 16/3/2020
16 charged with homicide over fatal Brazil dam collapse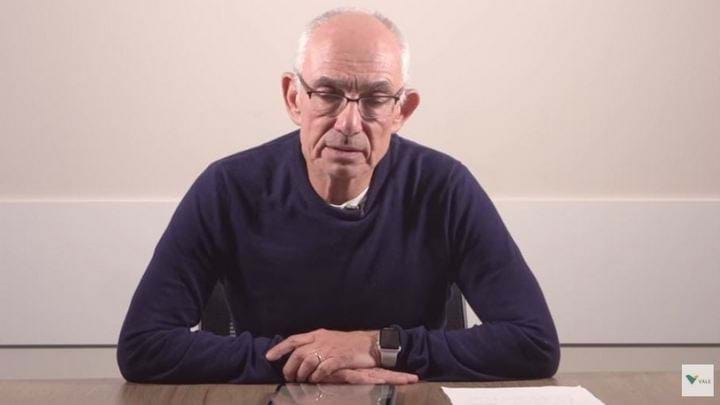 BRAZILIAN prosecutors have charged 16 people – including former Vale CEO Fabio Schvartsman – with homicide and environmental crimes relating to the
fatal collapse of a Vale tailings dam last year
, which killed at least 259 people.
Announced on 21 January, these charges came just days before the first-year anniversary of the tragedy.
Tailings are the waste product of ore processing; a slurry of fine uneconomic rock and chemical effluent that is stored in tailings dams. On 25 January 2019, a Vale tailings dam located near Brumadinho, Minas Gerais, Brazil collapsed and released a torrent of muddy slurry which buried the surrounding area, including the site's administrative building and cafeteria, reaching as far as a local community. So far 259 people are confirmed dead, including 136 contracted workers and members of the community. 11 people remain missing.
The others charged include former and current executives from Vale and Tüv Süd, Vale's contracted safety inspector,
reports the Financial Times (FT)
. In total 11 Vale employees were charged along with five Tüv Süd employees. Additionally, both Vale and Tüv Süd received charges.
According to the Wall Street Journal (WSJ)
, this is the first time that authorities have formally held Vale top management responsible for the collapse.
WSJ
further reports that according to prosecutors, a year-long investigation into the disaster has made it clear that Dam 1 – the dam which collapsed – presented a risk since at least 2017, and that both Vale and Tüv Süd were aware of its structural problems.
Prosecutors accused the companies of systematically and intentionally hiding information about dams in order to protect Vale's reputation. According to lead prosecutor William Garcia Pinto Coehlo, Dam 1 was not the only dam at risk,
reports the New York Times (NY Times)
. He added that prosecutors advocated for action throughout the investigation, when they discovered other sites were considered unstable.
It was previously reported that prosecutors had alleged that
Vale and Tüv Süd colluded to misrepresent the safety of the Dam 1
. Tüv Süd employees were said to have expressed concerns about its safety in emails and reports to Vale but continued to certify it as safe. Reportedly, they were concerned about losing contracts.
NY Times reports
that according to Pinto Coehlo Tüv Süd was compensated for knowingly presenting Vale with misleading reports about the stability of dams. According to
WSJ
, Pinto Coehlo also said that the relationship between Vale and Tüv Süd was one of "pressure, collusion, compensation, and a conflict of interests."
Prosecutors chose to charge the 16 people accused with homicide with intent because they made a calculated decision not to evacuate the site or take other necessary safety measures and thereby assumed the risk that their actions would lead to death, reports
WSJ
.
Furthermore,
according to The Guardian
, Pinto Coehlo said that Schvartsman "acted directly to create this false impression of complete safety in Vale's dams".
Schvartsman's attorney on the other hand claimed the charges against his client were "unjust" because Schvartsman had taken many measures to improve the safety of Vale's dams and was never made aware of an issue at the Brumadinho site, reports
WSJ
.
Previously, it was reported that
Vale "knew" that Dam 1 was at risk of collapse
. Additionally, two weeks before the collapse,
Vale top managers reportedly received an email warning them about the safety of their dams
, claiming they were "at their limit". Schvartsman reportedly called the email's sender "a cancer".
Furthermore, Brazil's National Mining Agency released a technical report which concluded that
Vale withheld information from it which could have helped to prevent the tragedy
.
Vale said in a statement that it would review the details of the recent charges, despite finding accusations of fraud "perplexing".
It added: "It is important to note that other authorities are investigating the case and, at this point, it is premature to claim there was conscious assumption of risk to cause a deliberate breach of the dam."
According to Reuters
, Tüv Süd and a representative of Schvartsman also claimed that it was premature to assign fault given ongoing investigations.
Federal prosecutors and police continue to investigate the incident. According to
Reuters
, investigators in Germany – where Tüv Süd is based – also continue to look into the matter.
Previously, federal police charged 13 people
– seven Vale employees and six Tüv Süd employees – alleging that they committed fraud; broke environmental crimes laws, and used falsified documents.
Both Vale and Tüv Süd have said they are cooperating with the authorities.
According to
FT
, the recent charges come amongst widespread frustration in Brazil over the failure of the justice system to punish anybody for another dam collapse several years ago. In 2015 a tailings dam operated by Samarco collapsed
due to design flaws
, killing 19 people. Samarco is a joint venture of Vale and BHP.
Nobody has been convicted or imprisoned,
The Guardian
reports. However, it was reported in 2016 that
21 people had been charged with homicide
.
Technical causes of the collapse
Like the collapse of the Samarco dam, it was previously reported that according to a technical report commissioned by Vale, Dam 1
failed by liquefaction
, a process by which materials such as sand lose their strength and stiffness and behave more like a liquid. Additionally, the report found that several factors led to the collapse, including high water level.
FT
reports that Peter Robertson, the geotechnical expert who chaired the technical investigation, refused to assign responsibility for the disaster. Additionally, he said that the company was working to lower the high water level.
Schvartsman, who became Vale's CEO in 2017,
resigned following the collapse of Dam 1
. -
The Chemical Engineer, 20/1/2020
Fire at Petronas refinery in Malaysia
AN explosion and fire occurred at the Pengerang Integrated Complex (PIC) in Johor, Malaysia, a refinery being developed by Petronas.
The explosion and fire occurred at 01:25 local time on 12 April at the Refinery and Petrochemical Integrated Development (RAPID) project at the PIC. The incident was attended by the Petronas RAPID Pengerang emergency response team, consisting of five fire trucks and 30 staff, and the fire was put out within half an hour. The fire occurred at the atmospheric residue desulfurisation (ARDS) unit, which is currently in commission stage. Two security guards were injured and received outpatient treatment, and no fatalities were reported. More than ten nearby houses were reported to have been damaged, according to the Malaysian national news agency
Bernama
.
"Teams have been set up and are currently working closely with the relevant authorities to investigate the cause of the incident," Petronas said in a statement. "We wish to assure members of the public that the situation is under control and there is no health-related risk to this incident."
The US$27bn RAPID project will have the capacity to produce 300,000 bbl/d of crude, and the integrated petrochemical complex will have a combined production capacity of 3.6m t/y. It is expected to come online later this year. -
The Chemical Engineer, 12/4/2019