The Federal Government has no power to decide on the wage or allowance increase of any STATE government employees or State ADUNs(State Legislative Assembly Persons) or State Menteri Besar or State Cabinet members - That power is with the respective State governments..
Likewise, the State government (or the Federal government) has no power to decide on wages and/or allowances of the members of Local Government(i.e. the Local Councils - Town Councils, District Councils, City Councils) - that power is and should be with the respective Local Governments...
Hence, it is

VERY ODD that the Johor State government recently decided on doubling '...

monthly allowances of all city councillors from RM900 to RM1,800 beginning Jan 1 next year

....Johor state exco in charge of local government, Tan Chen Choon (above) said the allowances for municipal councillors has been increased from RM800 to RM1,300, and district councillors from RM600 to RM1,000...'
These 'Councillors', the persons with the power to make decisions in their local government area are now NOT DEMOCRATICALLY ELECTED - and as such they are all just 'political appointees' - mostly from the 4 political parties of the Pakatan Harapan government that rules Johor... So, is this not simply 'kleptocracy' - or a means of enriching fellow political party members and friends? Not democratically elected ...means not chosen by the people of the area...
Local Government make a lot of money - from all that business permits/licenses, signboard fees, parking fees, ...every home and business premises pay yearly rates to the Local Government(Local Councils) > and these monies are meant to be spent for maintenance, development and well-being of the area governed by the particular Local Government ...
When the State Government decides on increasing allowances for 'Councillors' - one wonders whether the monies of Local Government is also being taken by the State Government? What percentage? Is there a law of the relevant 'local governments'(Local Council) that stipulates a certain percentage of monies will go to the State government for use of the State? Maybe a certain percentage should go to the State to be used to help poorer local governments in the State??
One reason, that some friends did suggest, as to why State governments are not too keen for democratic elections, where the people will decide who will be in Local Council (local government) is because of the FEAR that the State government may lose its ability to CONTROL local governments - and maybe also lose monies?
Local Councillors, like MPs and ADUNs in Malaysia are still not full-timers - many of them spend a lot of time in their other or own businesses/occupations...lawyers, dentists, businessman. They have other INCOME - so it even necessary to increase their ALLOWANCES in Malaysia now when our MINIMUM WAGE is just RM1,100 per month?
Local Council meetings are supposed to OPEN to the public by law - but
23 Meetings of local authority to be public




All meetings of the local authority shall be open to the public and to representatives of the Press

unless the local authority by resolution at the meeting otherwise decides

:


Provided that this section shall not apply to any Committee of the local authority unless such Committee by resolution otherwise decides.
But sadly, many Local Councils have decided not have their meetings '
open to the public and to representatives of the Press'.
Similarly, committees of the local council also decided not to open their meetings to the public
.

Why SECRET - what do they want to hide?
ACCOUNTS -
local government make a lot of monies from the public - How do they spend it? Do you see the accounts? Don't the people who pay the monies have a RIGHT to know how these monies are being spent? Local authorities can do a lot including making available good public transport within its area of administration...They are supposed to upkeep the roads, road signs, parks, etc.. They should be setting up sports facilities for public use like squash courts, swimming pools, football fields, basketball courts, etc > BUT many(if not most) do not have many of these ...so, where is the money? should we even be increasing councilors' allowances?
LOCAL COUNCIL ELECTIONS - it was claimed by the then Pakatan Rakyat government's of Penang and Selangor, that there was a FEDERAL ACT that preventing them from carrying out elections - so, why has this LAW been amended by the new PH government. Remember, the Minister promised local council elections by the 3rd year of this government...should there not be preparation already being made?
According to the Royal Commission of Enquiry into the Workings of Local Authorities in West Malaysia led by Senator Datuk Athi Nahappan, if a local government is not elected, it is non-representative.If we hold fast to the time-honoured concept of "no taxation without representation", nominated local government undermines the legitimacy of local authorities to collect assessment rates which are the most important source of income of the local authorities.That is why the Royal Commission Report concluded that the merits of elected local government with all its inherent weaknesses outweigh those of the nominated ones.It is only right that Malaysia reintroduces local government elections. In a democratic society people elect their representatives.
- Will the Local Government Area be divided into separate Constituencies where each area will elect one representative?
- Who can vote? All Residents OR simply rate payers - that means just home and business premise owners that pay yearly rates to the Local Authority?
- Will all the Local Councilors be democratically elected? Or some elected, and others appointed? Maybe 7-9 Councillors will be elected, and maybe 4 will be appointed to represent special interest groups - Orang Asli, Workers, Employers, Professional Persons(Doctors/Engineers/Architects/Accountants/...)...and the State Assembly person of the area will have a right to be a part of the Local Government but not a voting member.
- For the elections, will party candidates be allowed to contest? Or only individuals RESIDENT in the are of the Local Government be allowed to contest? Personally, it may be best to just allow individual candidates rather than party candidates..
Local Council Elections may take time - What about democratic elections at kampung, kampung baru, kampung orang asli, Felda settlements, tamans NOW? Democracy is seriously lacking in Malaysia at all levels - in Thailand, our neighbour, they do have such elections..
Remember that the JKKKs....are all political appointees not democratically elected by the people ..
Jawatankuasa Kemajuan dan Keselamatan Kampung (JKKK) adalah jawatankuasa yang ditubuhkan oleh Kerajaan Negeri manakala Jawatankuasa Kemajuan dan Keselamatan Kampung Persekutuan (JKKKP) ditubuhkan oleh Kerajaan Persekutuan. Jawatankuasa ini tidak termasuk Jawatankuasa Kemajuan dan Keselamatan Rancangan (JKKR) dan JKKK Perkampungan Orang Asli memandangkan institusi ini diselia oleh jabatan/agensi masing-masing.
Finally, after more than 3 years have lapsed, the Selangor Pakatan Rakyat government has started bringing democracy to the people at the lowest community units - the kampungs, kampung barus, kampung orang aslis and taman perumahan. They are starting with three(3) Chinese villages. Better late than never.




Perak, on the other hand, did democratic elections almost immediately after the Pakatan Rakyat came into power in that state, and that democratic elections happened in over 800 Malay kampungs and several kampung barus (predominantly Chinese new villages).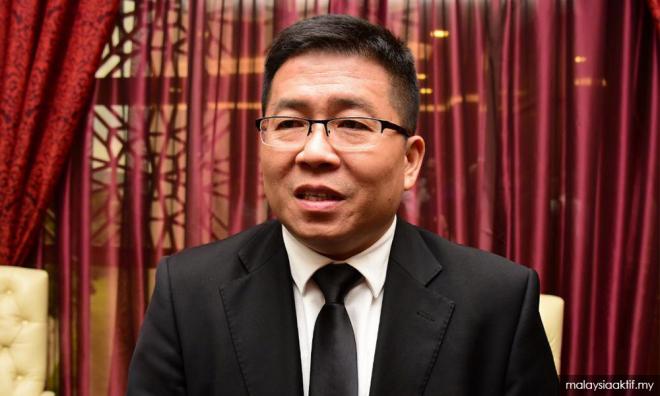 Johor doubles allowances of city councillors to RM1,800
The Johor state government has doubled the monthly allowances of all city councillors from RM900 to RM1,800 beginning Jan 1 next year.
Johor state exco in charge of local government, Tan Chen Choon
(above)
said the allowances for municipal councillors has been increased from RM800 to RM1,300, and district councillors from RM600 to RM1,000.
"The proposal to increase the allowances for local councillors was based on recognition of their role and contributions in improving the local councils' delivery system, particularly in the cities," he said.
According to government guidelines, a city council must comprise an area which includes the state administrative capital and with a minimum population of 500,000 people.
A city council must also be fiscally sustainable and be able to generate an annual income of RM100 million at the minimum.
"The role and responsibilities which must be carried out by every single local councillor in planning and developing an area have become more challenging," Tan further said.
"After taking into account increased cost of living factors, comparison of allowances for councillors in other local councils, as well as the financial strength of Johor's local authorities, the state government has decided to increase the monthly allowances of all councillors," he added.
In total, there are two city councils in Johor, six municipal councils and seven district councils. -
Malaysiakini, 21/12/2019
yyyyy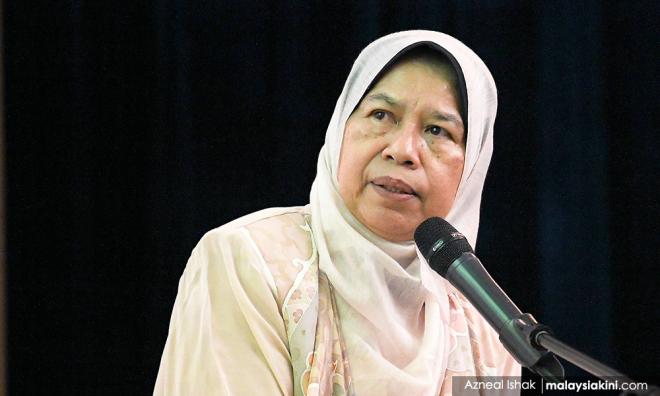 Some local councils can't afford to increase allowance - Zuraida
Housing and Local Government Minister Zuraida Kamaruddin today said a coordinated nationwide increase to local councillors allowances remains an unfeasible move.
Online portal
Free Malaysia Today
quoted Zuraida as saying that any increase to allowances for city, municipal and district councillors remain dependent on the respective local authority's financial strength.
"The ministry sees a need for coordination but I myself cannot instruct it because there are local authorities that are still (financially) weak, there are local authorities that could not afford to increase, and the ministry also could not afford to cover the increase," she told reporters after a football match in Ampang this morning.
She said this when asked for comments on reports of the latest increase in monthly allowances for local councillors in Johor beginning Jan 1.
Johor exco in charge of local government Tan Chen Choong yesterday announced that allowances for all city councillors has been doubled from RM900 to RM1,800, taking into account increased challenges and increased cost of living.
Tan said that allowances for municipal councillors have also been increased from RM800 to RM1,300, and district councillors from RM600 to RM1,000.
According to the Housing and Local Government website, there are at present 149 local authorities nationwide, including Kuala Lumpur City Hall.
The figure represented 12 city councils, 39 municipal councils and 98 district councils. -
Malaysiakini, 22/12/2019