So, every time there are fires in the forest, someone like Selangor Menteri Besar would simply de-gazette 'forest reserves' and reclassify it maybe for housing or other development?
Not sure whether to laugh or cry - we really need quality people as Chief Ministers and peoples' representatives in Malaysia - Many do not even speak up after they are elected as MP or ADUN or appointed as Senators - one wonders why?
Forest - do you know how many hundreds of years have to pass before it becomes a forest...Forests are not like oil palm or rubber plantations. 'Forest Reserve' is not simply the designation of an area of land which we plant trees...
Do we need a smarter Selangor MB?
Should MACC be moved to investigate this?
Forest reserve being degazetted to prevent bush fires, says Selangor MB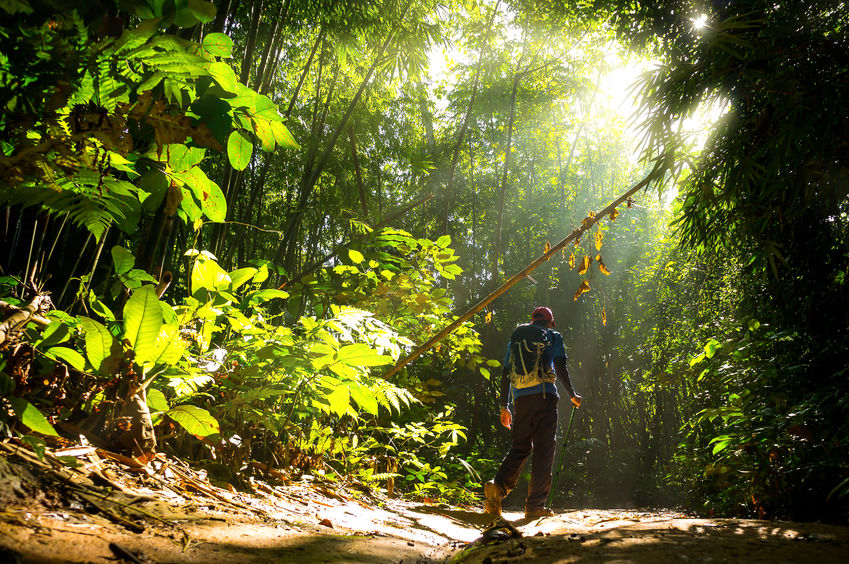 PETALING JAYA (Feb 21):
Selangor
Menteri Besar Amirudin Shari yesterday defended the state government's plan to allow development of a permanent forest reserve in
Kuala Langat
, saying it will prevent bush fires, The Malaysian Insight reported yesterday.
Speaking to the media yesterday at the Selangor State Secretary's Building in Shah Alam, he said the plan was a good idea because the peat forest in the land no longer had the "characteristics" of a permanent forest reserve as 40% of it was depleted and frequently caught fire.
He was responding to a firestorm of criticism from several groups to the state government plan to de-gazette 930.93ha (97.1%) of the 958ha the Kuala Langat (North) Forest Reserve for a mixed development project.
Malaysiakini in a report today quoted him saying: "Forty percent of the area has become hutan rosot (degraded forests) due to fires and damage, and the area no longer has elements of the virgin forest it used to be.
"Therefore we want to change this area to make it more appropriate with its surrounding areas.
"In front of it, we will have a Selangor Business Capital development by the Selangor State Development Corporation (PKNS). The development next to it (Gamuda Cove) is owned by Gamuda.
"This (proposal) is also to prevent forest fires, a problem that threatened the ecosystem here a while ago."
He added that de-gazetting the forest reserve would benefit the East Coast Rail Link (ECRL) project as the train track runs through the protected area.
"I feel that this de-gazettement is also being done to give way to the ECRL, which I calculate will stimulate new economies and galvanise new industries on the east coast (of Peninsula Malaysia) as well as Selangor," he said.
According to Malaysiakini, the menteri besar repeatedly stressed that the de-gazettement plan had not been finalised and remained a proposal.
Of the 10 steps the government needed to go through before it could de-gazette a forest reserve, it was presently at step three - collecting feedback to their Feb 5 public notice announcing the degazettement plans.
The public has until March 5 to submit their feedback to the Selangor Forestry Department.
The Malaysiakini report said Amirudin emphasized that Selangor was the only state that sought public feedback for such land matters, Amirudin said that the government plans to make up for the de-gazettement by gazetting new areas as forest reserves.
"The state government plans to replace the de-gazetted forests with a bigger area of forest," he said.
Compared to the 930.93ha they want to de-gazette, the combined area of the new reserves will span "at least" 1,092ha.
Calling the process "parallel replacement", he said the state government was presently choosing from a list of peat forests to gazette as forest reserves.
Options include a 308.62ha plot in Sungai Panjang (
Sabak Bernam
), a second 606.88ha plot in the same area and a 190.28ha plot in Buloh Telor (
Ampang Pecah
).
Not only were these peat forests of better quality, Amirudin said that gazetting the Sungai Panjang plot would enable it to be merged with the existing Raja Musa Forest Reserve - enlarging what was already the largest peat forest in the peninsula.
All this would ensure that Selangor continued to have 30% or more of its land area designated as forest reserves.
"I don't want to become a menteri besar that reduces the amount of forests in Selangor, as my promise in the state assembly and as my promise in front of Tuanku (Selangor ruler Sultan Sharafuddin Idris Shah) during his Majesty's birthday," Amirudin said during the question and answer session.
Amirudin also said that no indigenous Orang Asli villages would be affected by the proposed de-gazettement.
Amirudin explained that the government's proposal had taken their settlements into account and deliberately applied to de-gazette areas away from them.
"Their kampung, their forest and their roaming areas will not be disturbed," he said.
Almost 404.69ha of the forest reserve will remain untouched for this reason, Amirudin said.
"There might be an issue with Temuan Orang Asli graves and we will review this during the public feedback process.
"We will try to not de-gazette areas where the graves are, but this can only be done at the right time - after the appeals process," he added. -
Edge Prop, 21/20/2020