When Covid-19 happened, Malaysians had to pay for the vaccines produced by various international brands. The Brands controlled the distribution, and the rate of distribution - and the PRICE.

Malaysia could not even speedily manufacture the vaccines found to be effective because of these intellectual property rights. The Brands controlled the price and the distribution - and this is just not RIGHT.

Under the World Trade Organization agreements, the intellectual property rights were protected for 20 years - but now some, mostly 1st World Nations, wanted to extend it to longer. 20 years is already too long, in my opinion. It should have been at most 3 years or less - there is no justification for a Brand be able to deny a human being of needed medicine/vaccine...simply by reason of affordability because of high prices. When new medicines are discovered, it should immediately be accessible for all. Dying because I am poor and cannot pay the HIGH price of medicine is simply not acceptable.

Remember Malaysia used to produce 'paracetamol' with the KKM(Kementerian Kesihatan Malaysia) endorsements on the tablets - the same with a lot of generic medicine. But after the WTO agreements that Malaysia signed, they had to purchase Branded medicine - higher cost of course, and still users of Malaysian government clinics and hospitals are only given monthly supply of medicines, having to return every month just to collect medicine supply. Think of the cost of travel, time and monies lost by Malaysians who have to unnecessarily go every month just to collect medicines..
Yes, Malaysia already signed the Agreement on Trade-Related Aspects of Intellectual Property Rights (TRIPS) as part of WTO agreement, but now some countries want to force Malaysia to adopt the TRIPs Plus through non-WTO agreements but other Trade Agreements between individual nations or groups of nations, and that includes the Comprehensive and Progressive Trans-Pacific Partnership (CPTPP).

Under the WTO Agreements which involve most countries, it was safer as many would object to moves detrimental to national sovereignty and the interest of developing and poorer nations.

TRIPS Plus: going even further than TRIPS

Despite the Doha Declaration, in recent years, many developing countries have been coming under pressure to enact or implement even tougher or more restrictive conditions in their patent laws than are required by the TRIPS Agreement – these are known as 'TRIPS plus' provisions. Countries are by no means obliged by international law to do this, but many, such as Brazil, China or Central American states have had no choice but to adopt these, as part of trade agreements with the United States or the European Union. These have a disastrous impact on access to medicines.

Common examples of TRIPS plus provisions include extending the term of a patent longer than the twenty-year minimum, or introducing provisions that limit the use of compulsory licences or that restrict generic competition.

One of these provisions is known as data exclusivity. This refers to exclusive rights, granted over the pharmaceutical test data submitted by companies to drug regulatory authorities for obtain market authorisation. It means that information concerning a drug's safety and efficacy is kept confidential for a period of, say, five or ten years.

If a generic manufacturer wants to register a drug in that country, it is not allowed simply to show that their product is therapeutically equivalent to the originator product. Instead, it must either sit out the exclusivity period, or take the route of repeating lengthy clinical trials to demonstrate the safety and efficacy of the drug – trials that have already been undertaken. This happens even when the originator product is not patented. In other words, data exclusivity is a backdoor way of preventing competition, so that even when a medicine is not protected by a patent, a pharmaceutical company will receive a minimum period of market monopoly when artificially high prices can be charged.

Data exclusivity and other TRIPS plus provisions are frequently pushed as a part of free trade agreements between developed and developing countries.
So, whether the Covid vaccine is 'safe' cannot be reviewed by Malaysia or any others - as the pharmacy company can keep 'secret' the data they submitted to show that it is safe...that is one of the TRIPs Plus provision, possibly also included in CPTPP. - 'information concerning a drug's safety and efficacy is kept confidential for a period of, say, five or ten years.'. Was that also in the CPTPP Agreement that Malaysia signed.
Some of these TRADE AGREEMENTS that Malaysia has been signing creates BIG PROBLEMS for the Rakyat(people) and Malaysia itself. In the recent agreements, without getting obligations from multi-national corporation, the agreements give the right to these corporations to SUE governments including Malaysia, not in Malaysian courts or tribunals, but some Arbitration Tribunal outside - which can cost countries millions or billions of ringgit. Sue for what? Anything the Malaysian government does that will cost an increase in expense or a reduction of profits >>> Malaysia now cannot BAN the import and sales of cigarettes in Malaysia, because if they do, then the Cigarette companies may sue Malaysia for billions... Such agreement undermines the sovereignty of Malaysia.
Even if Malaysia increases MINIMUM WAGE, the foreign company can sue Malaysia. This has happened before when Egypt was sued for increasing minimum wages.
Véolia (France) vs. Egypt: In 2012, the multinational utility corporation launched a dispute against Egypt, demanding US$110 million following changes to Egypt's labour laws leading to an increase in minimum wage.
Remember Trade Agreements are not really needed for bringing in foreign investors, or selling Malaysian products/services overseas.
Now, Malaysia already have a Trade Agreement with almost all the CPTPP signatories - why sign the CPTPP?
Azmin Ali in the previous government signed the CPTPP - and our new Prime Minister Anwar had the option to withdraw without consequence before 29th November - remember that Anwar became PM on 24/11/2022. A lot of groups brought this URGENT matter to PM Anwar Ibrahim.
A withdrawal then does not mean that later Malaysia can still sign on, maybe after a more open analysis or putting in further conditions.
PM Anwar can still now withdraw from the CPTPP agreement but there will be serious consequences.
Was Anwar too busy celebrating his success in becoming PM No.10 - when he should have been looking after the people of Malaysia, the moment after he was appointed by the King as PM 10?
Therefore, is this the 1st Major Failure of PM Anwar Ibrahim? He could have speedily withdrew Malaysia's CPTPP ratification/signature on on before the 29th but he did not.

For the RICH, it may not be a major problem >>> but for the poor and normal Malaysians, the impact will be great.
Malaysia wants Openness or TRANSPARENCY - we want to be informed and consulted before the government signs any agreement that will impact our lives today and in the future...That is all.
** This is rushed commentary, and there may be some errors - so check it yourselves.

Groups urge PM to backtrack on CPTPP deal
S Vinothaa
Published:
Nov 28, 2022 8:15 PM
⋅
Updated:
Nov 29, 2022 5:22 PM
With just one day to go before Malaysia's entry into the Comprehensive and Progressive Trans-Pacific Partnership (CPTPP) is enforced, the Coalition of National Sovereignty urges Prime Minister Anwar Ibrahim to withdraw from the ratified agreement.
The treaty would be enforced on Tuesday (Nov 29).
Through a social media campaign, the coalition has reminded Anwar of his own appeal to review the country's participation in the trade bloc made a year ago, with concerns over its adverse effects on job security and the country's affirmative action policy.
"We must protect the nation's interests in terms of procurement, intellectual property (IP) and affirmative action as these are areas in which we should help the people, whether bumiputeras and non-bumiputeras, who need our assistance," Anwar was reported speaking at a debate in Dewan Rakyat, last November.
Through a petition signed by more than 20 economic experts and prominent figures, close to 60 NGOs, at least 40 trade unions and a growing list of ordinary citizens, the coalition is urging Anwar to pull out of the agreement that was ratified by Malaysia on Sept 30 this year.
Among signatories of the petition are Jomo Kwame Sundaram, Rajah Rasiah, Zakariah Abdul Rashid, Nurul Izzah Anwar, Angkatan Belia Islam Malaysia, Third World Network, Coalition Against Multiplicity of Unions and Akhramsyah Sanusi.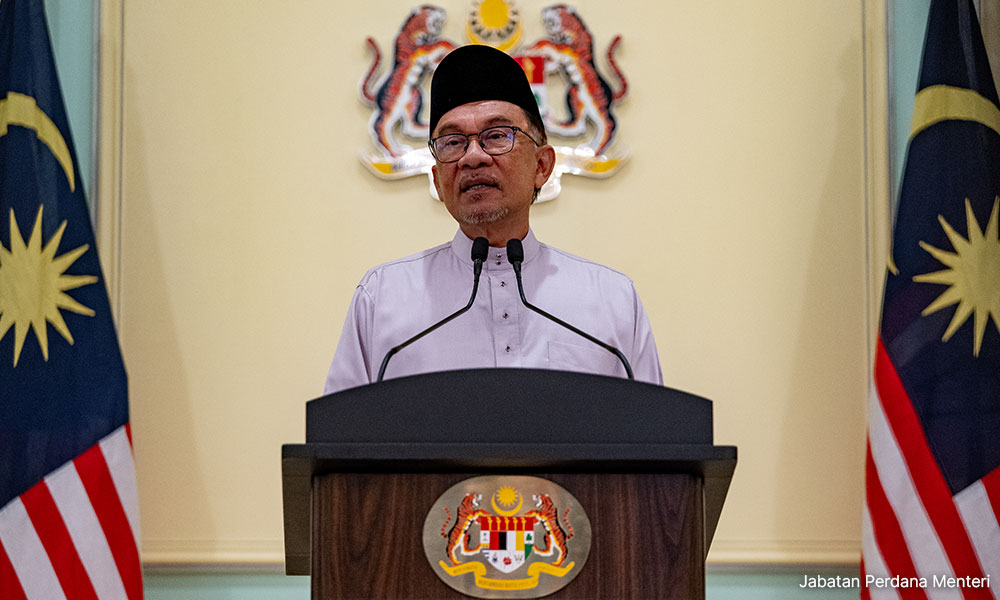 "Withdraw and postpone Malaysia's participation because exiting the bloc, once enforced, will be very difficult.
"By that time, irreparable harm may have come to companies, farmers, government-linked companies and the people," read the first of their requests.
Set up review committee
The petitioners expressed regret over the decision to ratify the agreement by the then international trade and industry minister, Azmin Ali without carrying out extensive consultation with civil society.
They argued that this was necessary especially because it would have major implications for the nation's economy and the well-being of the people.
The coalition pointed out that the cost and benefit study provided lacked an in-depth risk assessment as it was biased toward export and investment benefits and was not debated in Parliament.
The petitioners then urged Anwar to establish a committee comprising academics and local economic experts to review the cost-benefit of Malaysia's participation in the CPTPP.
"Following this, the finding must be tabled in parliament and shared with the public to allow for a broader and more in-depth discussion on the matter," read the petition.
CPTPP redundant
The petitioners reasoned that Malaysia had already entered into direct trade agreements with the current members of the CPTPP bloc.
It stated that Malaysia was in existing trade agreements directly with seven countries which are Australia, New Zealand, India, Chile, Japan, Pakistan and Turkiye.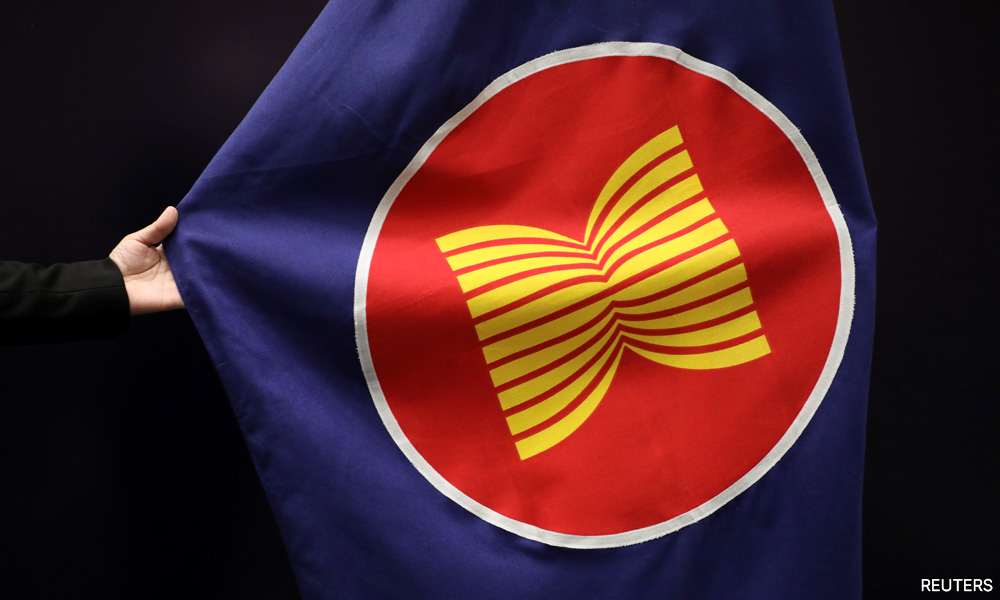 Through Asean, Malaysia has ratified eight other free trade agreements which involved the European Union, Australia, New Zealand, India, China, Japan, Korea and Hong Kong.
At the same time, Malaysia has also entered into the largest trading bloc in the world - which was the Regional Comprehensive Economic Partnership (RCEP) and includes trading partners like Indonesia, Laos, Brunei, Philippines, Singapore, Thailand, Vietnam and Cambodia.
"It shows that Malaysia has trade agreements with all the CPTPP trading partners with the exception of Canada, Mexico and Peru.
"However, Malaysia's collective exports to these three countries in 2021 amounted to only 1.76 percent of total exports but also enjoyed competitive tariffs through a World Trade Organization (WTO) agreement," explained the petition.
Negative implications
The petition also raises alarm on CPTPP trading companies' entitlement to government incentives while having no say in determining investors' compulsory use of local materials, labour and talents or even transference of technologies.
The petitioners also cited concerns over the treaty's investor-state-dispute settlement (ISDS) provision - which is said to increase investors' power and corporate influence on domestic politics.
It has been reported that the ISDS was not an effective or fair dispute-resolution mechanism and therefore, was highly contentious.
"The treaty also requires Malaysia to join the International Union for the Protection of New Varieties of Plants (UPOV).
"Through an agreement, Malaysia will have to enter into UPOV and it will prohibit the sharing and sale of seeds between farmers if the seeds were obtained from crops that were given plant breeder rights.
"This means, Malaysian farmers will have to pay royalties," explained the petition.
The CPTPP also requires Malaysia to drop import tariffs to zero on all of the imported items entering Malaysia, which would encourage the dumping of goods into the country.
"This will have an adverse impact on small and medium-sized enterprises and in some cases may even force them out of business," warned the petitioners.
Meanwhile, other organisations like the Consumers' Association of Penang (CAP) had also expressed similar contention on the deal that was ratified by the cabinet. - Malaysiakini, 28/11/2022
Azmin slammed over "sneaky" trade deal signing just before Parliament dissolution
CARETAKER international trade and industry (MITI) minister Datuk Seri Mohamed Azmin Ali has been slammed for "quietly sneaking out" a letter that paved the way for Malaysia to ratify a contentious free trade agreement that saw massive protests in the past.
Earlier this month, Malaysia finally signed the Comprehensive and Progressive Agreement for Trans-Pacific Partnership (CPTPP), a trade bloc among 11 countries that aims to reduce trade barriers and facilitate trade among member states.
This followed Putrajaya's submission of the instrument of ratification for the agreement to the CPTPP depositary, New Zealand, on Sept 30, 2022, which was announced by MITI on Oct 5.
In its statement, MITI said the ratification took place after years of detailed deliberation, extensive consultations and careful assessment by the Government, adding that its cost-benefit analysis (CBA) shows it was clear that the benefits of signing the deal far outweigh any potential costs in its implementation.
However, Parti Sosialis Malaysia (PSM) condemned Azmin's "underhanded tactic", pointing out that previous attempts to get Putrajaya to ratify such trade agreements, such as the Bush administration's US-Malaysia Free Trade Agreement and former US president Barack Obama's Trans-Pacific Partnership Agreement (TPPA), were "vehemently protested" here.
"There were massive protests against the TPPA since 2010 when MITI started negotiations," noted PSM secretary-general A. Sivarajan in a statement.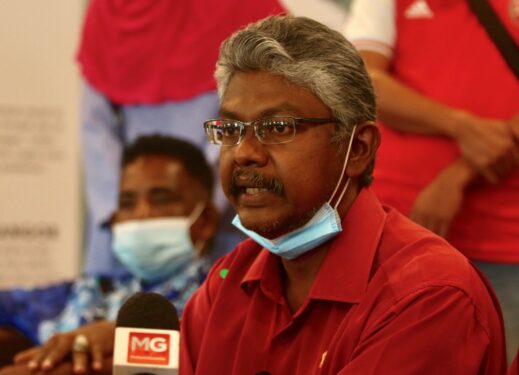 He added that even though the TPPA agreement was signed by the Datuk Seri Najib Razak administration in February 2016, it remained unenforceable when the US, under former president Donald Trump, pulled out of the agreement in 2017.
"The US' move crushed MITI's hopes that Malaysia would be able to increase its exports to the US," Sivarajan explained. "But even the TPPA would have led to more imports than exports."
The CPTPP, which Sivarajan said is a "rebranded" TPPA with some provisions suspended, was signed back in March 2018 by the Najib administration.
"Questionable"
Sivarajan also questioned the recent PricewaterhouseCoopers (PwC) CBA, saying it has "gaps" and "many questionable claims of benefits".
"Without a truly comprehensive CBA done by Putrajaya after the US' exit from the trade agreement, Malaysia only stands to lose if it pursues to ratify and implement the trade agreement," he claimed.
He argued that ratifying the CPTPP would mean that:
Malaysia's trade imports could increase to more than USD 2 bil a year compared to exports when import tariffs are brought down to 0%.
Job losses are expected when Malaysia is flooded with imported products at more competitive prices compared to local small and medium-sized enterprise (SME)-manufactured products.
Increased imports of agricultural products, which will destroy the livelihood of local agro-food producers.
CPTPP requires that Malaysia signs up to the 1991 International Convention for the Protection of New Varieties of Plants (UPOV) convention, which prohibits seed sharing amongst local farmers, making them beholden to large agro corporations to procure their seeds, fertilisers and pesticides.
Wide power granted to foreign investors under CPTPP that would tie the Government's hands to implement affirmative action to the rakyat.
Corporations are empowered to sue the Malaysian Government if it does not honor the rights given to their investments as per the CPTPP.
"Thus, PSM joins civil society organisations and the rakyat to reject the ratification of the CPTPP and demand that Putrajaya immediately withdraws from this regressive trade agreement," Sivarajan said.
He added that it was "extremely irresponsible" of Azmin and MITI to submit the instrument for ratification of the CPTPP days before the dissolution of Parliament on Oct 10, thus placing the burden on the new Government to "undo this betrayal to the rakyat".
"We call on all the 15th General Election (GE15) candidates to reject the CPTPP and carry out all measures to leave the trade agreement once and for all," he said further. – Oct 30, 2022
https://focusmalaysia.my/azmin-slammed-over-sneaky-trade-deal-signing-just-before-parliament-dissolution/
Thousands rally against TPP
Saturday, 23 Jan 2016 2:39 PM MYT
KUALA LUMPUR, Jan 23 — An estimated 4,000 protesters rallied today in the capital city in a last-ditch attempt to stop Malaysia from joining the Trans-Pacific Partnership (TPP) Agreement that will be voted on in Parliament next week.
The demonstrators were predominantly from PAS dressed in their signature green. Activists and students also attended the rally.
Parti Amanah Negara (Amanah) president Mohamad Sabu, along with a couple of PKR leaders like party vice-president Chua Tian Chang as well as Parti Sosialis Malaysia (PSM) were present too. No DAP leaders were spotted except for Charles Santiago, who has repeatedly criticised the TPP.
Cries of "Hancur hancur, hancur TPPA" (Destroy the TPPA) and "Hidup Islam" (Long live Islam) filled the air as the protesters marched from Masjid Negara to Padang Merbok.
Protesters marching from Jalan Tuanku Abdul Rahman were heard chanting "Bantah TPPA" (Oppose the TPPA) while holding placards that read "TPPA = ada ubat tak mampu beli" [TPPA = got medicine, but can't afford to buy] and "Sky high prices of patented medicine".
There was also notable police presence at Dataran Merdeka, which has been barricaded shut with at least 20 officers standing guard with another six police trucks on standby further past the barricades.
Critics of the TPP contend that the Pacific free trade treaty could lead to medicine price hikes and give large American corporations an advantage over smaller Bumiputera companies in Malaysia. - Malay Mail, 23/1/2016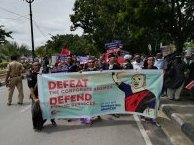 Under investor-state dispute settlement (ISDS) provisions found in trade and investment agreements, many laws for the protection of workers' rights can be threatened, if a foreign investor argues they have a discriminatory effect on their interests.
Corporations could deem unfair any change of policy that improves workers' rights and conditions, if they see it as a violation of their "legitimate expectations", - their expected profits. Foreign companies consider they have a right to a stable regulatory context, and governments should not alter laws or regulations, even if public interest objectives such as fundamental labour rights are at stake.
If a state did enact new social and labour rights such as collective agreements, equal pay or decent minimum wage, companies could use the ISDS mechanism to challenge them.
Likewise, any reform favouring local companies or workers could potentially be the target of ISDS disputes.
The most well-known cases include:
• Piero Foresti & others vs. South Africa: in 2007, Italian and Luxembourg investors lodged an investor-state arbitral claim against South Africa for US$350 million because a new mining law contained anti-discrimination rules from the country's Black Economic Empowerment Act, which aims to redress some of the injustices of the apartheid regime. The law required mining companies to transfer a portion of their shares into the hands of black investors. The dispute was discontinued in 2010, after the investors received new licenses requiring a much lower divestment of shares (Italy-South Africa and Belgium-Luxembourg-South Africa BITs invoked).
• Véolia (France) vs. Egypt: In 2012, the multinational utility corporation launched a dispute against Egypt, demanding US$110 million following changes to Egypt's labour laws leading to an increase in minimum wage. In May 2018, Veolia lost the arbitration but Egypt had to spend six years defending the case and likely pay millions of dollars in arbitration and legal costs (the amount has not been made public) (Egypt-France BIT invoked).
• Abitibi-Bowater (US) vs. Canada: the US paper corporation challenged the decision of Newfoundland and Labrador, a Canadian province, to confiscate various timber, water rights and equipment held by Abitibi-Bowater after the corporation closed a paper mill in Newfoundland, putting 800 employees out of work. Case was settled in 2010 for US$122 to the investor (NAFTA invoked).
(March 2020) - https://www.isds.bilaterals.org/?-isds-labour-

OPEN LETTER
Note: This letter has been sent today to Prime Minister Tan Sri Muhyiddin bin Hj Mohd Yassin and the ministers of MITI, MOSTI, Domestic Trade and Consumer Affairs and MOH.
The undersigned organisations and patient advocacy groups strongly call on the Malaysian Government to immediately support the temporary suspension of intellectual property rights enforcement as an urgent COVID-19 response.
A waiver of the World Trade Organization's agreement on intellectual property rights (the TRIPS Agreement) would free up technologies and allow more manufacturers, including in developing countries, to urgently and quickly ramp up production of vaccines, medicines to treat COVID-19, diagnostics, ventilators and other needed medical products.
We welcome the 5 May announcement by the Biden Administration that the US will stop blocking the waiver proposal first submitted by South Africa and India to the WTO in October 2020 and now supported by more than 100 developing countries. A global campaign that saw the tsunami of calls from ordinary citizens to Nobel Laureates, former Heads of State and even Pope Francis has been urging the US, European Union, Japan, Canada and other wealthy countries to not block the waiver.
From October 2020 till last month, WTO discussions have gone nowhere because the blocking countries and the pharmaceutical industry behind them have put profits and self-interest above lives of the rest of the world. The result is vaccine production that is a monopoly of a few companies holding patents and trade secrets over technology know-how, and vaccine hoarding by wealthy nations, ending up with more than they need while many poor countries can barely vaccinate their health frontliners. This has triggered outrage across the world.
We have urged the Malaysian Government to join the other developing countries since last November. While the Government has secured vaccines for Malaysia, the actual delivery is totally dependent on the small number of suppliers, and there is no guarantee that we will get all we need. Look at India where the biggest manufacturer for AstraZeneca cannot export anymore because what they produce is not even enough for India itself.
The waiver that the WTO members have to adopt is not just about vaccines. It is also about medicines for treating COVID-19, diagnostics, ventilator valves, and a range of needed medical products that have patents, trade secrets and other intellectual property protection. The US supports waiver of patent and other intellectual property for vaccines which is a first step, but it is not enough.
With the new waves of infections and more virulent variants, infections are soaring. Malaysia is on a worrying upward trend with the Ministry of Health already raising the alarm that our intensive care beds are fast reaching full use. Every country including Malaysia must be prepared for this pandemic that is going to stretch for several years. Some existing medicines that are under clinical trials with potential for COVID-19 treatment are locked up in patents in Malaysia. Our local pharmaceutical industry can be part for the national health and security preparedness but they need the freedom to operate that a WTO waiver can help to speed up.
We call on the Government to not delay anymore, and to support the waiver for vaccines and also for treatment medicines, diagnostics and all the medical products needed for COVID-19.
We thank you and look forward to Malaysia joining the vast majority of the world's governments in this urgently needed race against COVID-19.
Signed by:
Organisations
Agora Society Malaysia
Allied Coordinating Council of Muslim NGOs Malaysia
Amnesty International
Consumers Association of Penang (CAP)
Health Equity Initiatives (HEI)
Gerakan Kepenggunaan Masjid
Ikatan Pengamal Perubatan dan Kesihatan Muslim Malaysia
Ikatan Intelegensia Membangun Malaysia
Jaringan Ekologi & Iklim (JEDI)
Majlis Tindakan Ekonomi Melayu Bersatu Berhad
Malaysian AIDS Council
Malaysia Citizens' Health Initiative
Malaysian Consumers Movement
Persatuan Kebajikan Sokongan Keluarga Selangor dan Kuala Lumpur (Family Frontiers)
Pertubuhan Penggerak Masyarakat Malaysia
Pertubuhan Muafakat Sejahtera Masyarakat Malaysia
Majlis Tindakan Ekonomi Melayu Bersatu Berhad (MTEM)
Majlis Perundingan Pertubuhan Islam Malaysia
Parti Sosialis Malaysia (PSM)
Penang Forum
Pertubuhan Kebajikan Vivekananda Rembau NS
Pertubuhan Wanita Malaysia untuk Kawalan Tembakau dan Kesihatan (MyWATCH)
Pertubuhan Persaudaraan Pesawah Malaysia
Positive Malaysian Treatment Access & Advocacy Group (MTAAG+)
PT Foundation
Prostate Cancer Society Malaysia
Pusat Kecemerlangan Pendidikan Ummah
Sahabat Alam Malaysia
The International Women's Alliance for Family Institution and Quality Education
Third World Network
Together against Cancer
Together WeCareJourney
Teras Pengupayaan Melayu
Individuals:
Prof Dr Nur Aishah Taib
Assoc Prof Dr Nirmala Bhoo Pathy
Assoc Prof Dr Ho Gwo Fuang
Dr Tan.Soon Guan
Wong Kuan Sing
Khong Chee Seng
Ng Siu Kiam
Tan Weng Keong
Tan Yi Jie
Tan Yi Xin
Anna Mary Sebastian
Kenneth Koh
Peter Wong You Pa
Chen Ooi Khoon
Albert Liew
Steven Kong
Yong Nam Fatt
Tan Chung Kim
Cheong Pooi Wah
Wong Kon Lee
Wong Kon Len
Wong Kon Thye
Wong Kon Hee
Wong Kon Nyet
Yap Nyok Len
Chen Ooi Foon
Yap Tong Yee
Tan Khim Woon
PHANG Cheong Yuen
Samrull Zaman
Chow Chee Kong
Chai Nam Gnok
Ong Boon Tatt
Lee Ming Yuet
Leyu C. H
Annie Chia