A worker must never be cheated of his/her due wages in any situation - more so if the work has already been done.
It was embarrassing that the Labour Court refused to hear the undocumented worker's wage claim. It is applaudable that the High Court ordered the Labour Court to hear his/her claim for unpaid wages. EMPLOYERS SHOULD BE ALLOWED TO CHEAT WORKERS..
INJUSTICE happens when the High Court took almost 11 months to decide - noting that the Labour Court decision was in August 2018.
How can migrant workers, especially undocumented migrant workers, survive for so long? An undocumented worker cannot work or stay legally in Malaysia after his/her permit expires...so, it is extremely easy for employers to CHEAT migrant workers and Malaysia sadly allows this exploitation to occur...
Now, the Immigration Department(or Malaysian government) arrest, detain and deport undocumented migrant workers ...without even checking whether their previous employer has paid all their wages and/or other monies owing the worker. Even if the Migrant Worker files a claim at the Labour Department, they are PREJUDICED because after termination and/or expiry of contract, the government makes them UNDOCUMENTED(Illegal) - they cannot anymore be in Malaysia, let alone work and earn income to live while they wait for the normally LONG administration of justice process.
LOCAL Workers working at illegal factories(many have been highlighted after the Pasir Gudang and similar situation) - Would they also be unable to claim for wages and monies owed by their past employers? Factory illegal...so their employment is illegal too - so can they claim wages as a result of ILLEGAL employment.
SOLUTIONS
- Government must enact policy/law that ensures that all workers, irrespective of whether their employment was illegal or whether they were 'undocumented'/illegal migrants..shall always be entitled to claim wages and monies due and payable from their employers. If the company is 'bankrupt', then the owners shall be personally liable.
- Labour Department must speedily deal with such claims especially from migrant workers, or even workers from other States in Malaysia including Sabah and Sarawak; Maybe even free accomodation and board for migrant workers if they are not allowed to work and earn an income until their labour cases are settled(just like in Hong Kong).
- No deportation of migrant workers until HR Ministry determines that there are no outstanding claims against employers. Malaysia certainly do not want to be seen as a land where migrant workers can be exploited and their rights violated;
- Even if the employer company or business is illegal(as in cases of illegal factories), workers' right to wages and other monies due must be protected and defended.
- Malaysia defines human trafficking to include 'exploitation of workers', and as such protection of worker rights including access to legal mechanisms/courts must be protected.
A worker can so easily be cheated by 'bad' employers - they believe in employer's agreement to pay wages, and they do the work...so, it is an injustice if they are denied right to claim monies owing to them by employers.
WILL PAKATAN HARAPAN LED GOVERNMENT PROTECT WORKER RIGHTS?
High Court orders Labour Court to hear undocumented worker's wage claim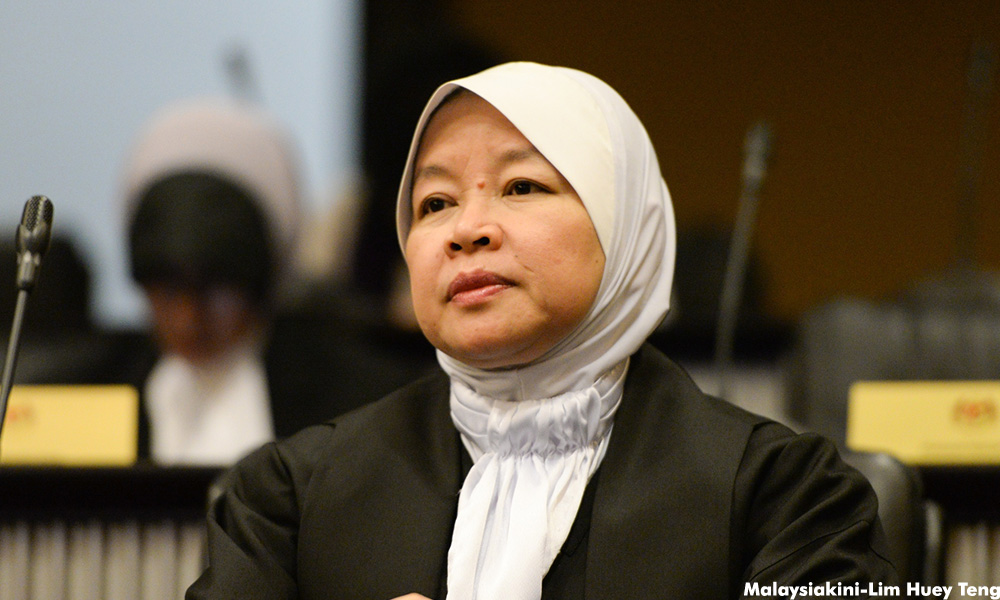 Shah Alam High Court Judge Azizah Nawawi (
above
) today ruled that the Labour Court must hear an undocumented worker's case to claim over RM30,000 in unpaid wages.
Nona* (not her real name) had appealed against a Port Klang Labour Court decision last August to
dismiss
her claim filed against the respondent identified by court documents as Angee Lee.
Azizah, in delivering her ruling, said the Labour Court had acted prematurely to dismiss Nona's claims on the grounds that it does not have jurisdiction to hear a case against an undocumented worker.
"The Labour Court had only considered the issue of whether the appellant (Nona) had a valid working permit.
"I am of the considered opinion that it is premature for the Labour Court to consider the valid permit issue without first ascertaining whether there was any employment relationship between the appellant and respondent," she said.
"If there was no employment, the issue of a valid work permit does not arise at all," she said.
Azizah went on to cite witness statements from both the appellant and respondent which she said indicated "clear dispute of facts" on the status of Nona's employment relationship.
"In conclusion the appeal is allowed with cost of RM5,000.
"The case is remitted back to the Labour Court for hearing," she said.
At this point, the respondent's counsel, K Renuka, informed Azizah that there was a previous agreement reached with Nona's counsels that the witness statements will not be used as evidence as it was never referred to by the Labour Court.
"Instead of redoing a full set of record of appeal, we (respondent) have agreed for our learned friend to highlight this (agreement) to court during case management, and this was done," said Renuka.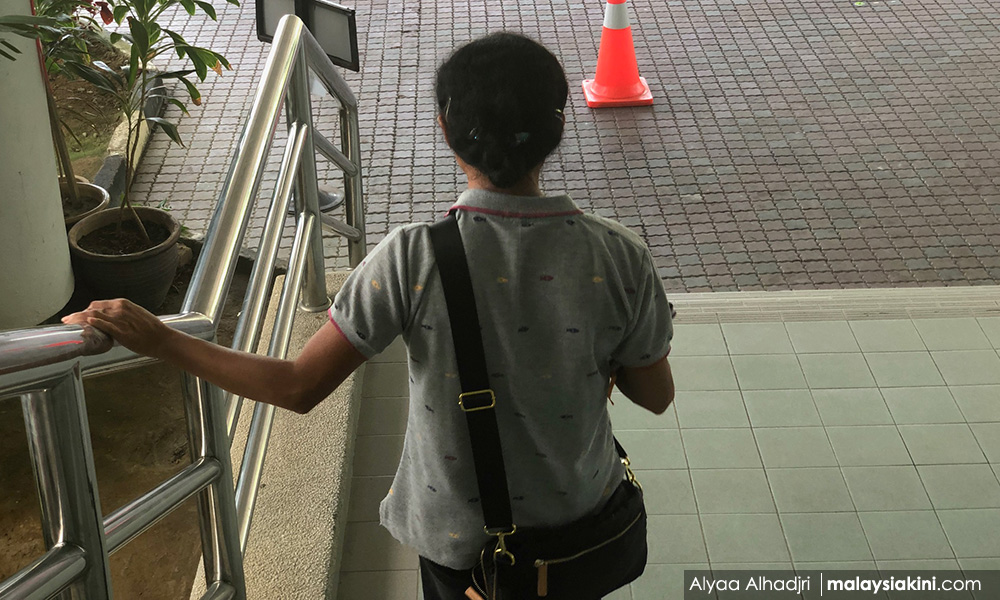 Lawyer SP Devi, who appeared for Nona (
above
), also confirmed that the matter was raised to a previous judge hearing the case.
She further informed Azizah that there was no admission of facts at the Labour Court because it had ruled to dismiss the claim solely on the grounds that Nona did not possess a valid work permit.
After hearing clarifications from both parties, Azizah said she maintained her decision that the Labour Court must hear Nona's claims based on its merits.
Nona was present at the Shah Alam High Court today, accompanied by migrant rights group Tenaganita representative Joseph Paul Maliamauv (
below
).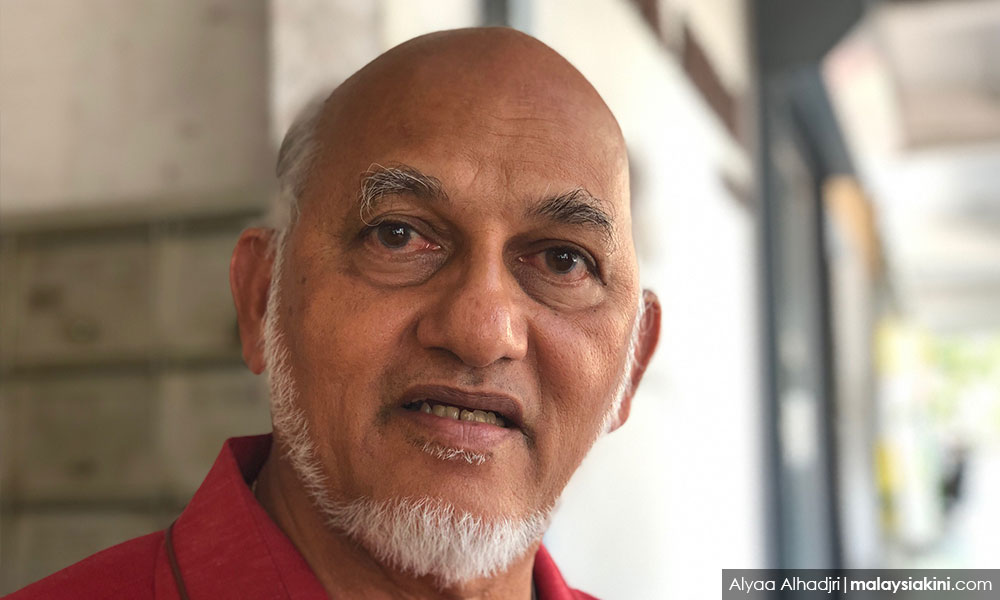 When met later, Joseph Paul welcomed the High Court decision that there is a need for undocumented workers to be heard.
"That (right) was denied in the first place," said Joseph, adding that they will proceed to file the necessary orders for Nona's case to heard at the Labour Court.
He, however, noted that more than two years have passed since the claim was first filed, and there will a greater challenge for the Labour Court to prove Nona's employment status.
Nona has sought
refuge
at Tenaganita's office in Petaling Jaya since mid-2017 after fleeing from her errant employer of four-and-a-half years.
Tenaganita previously said that the total figure filed in the claims was based on their calculations of Nona's unpaid wages, as well as other benefits. -
Malaysiakini, 29/7/2019
Labour Court: Undocumented worker has 'no right' to claim wages
Nona* (not her real name) has been waiting for almost a year to claim over RM30,000 in unpaid wages as a domestic helper as well as other benefits.
However, her hopes were dashed today as the Labour Court dismissed her claims.
In a written order sighted by
Malaysiakini
, Labour director Misswandi Pardy said the claims amounting to RM30,265.32 "shall be rejected and subsequently dismissed as a resolution to this case", citing Section 69 of the Employment Act 1955.
Nona was present at the Labour Office today accompanied by migrant rights group Tenaganita representative Joseph Paul Maliamauv and lawyer S Devi.
It is understood that her employer was absent and represented by a lawyer.
Malaysiakini
first met Nona at Tenaganita's office in Petaling Jaya last December where she had
sought refuge
after fleeing from her errant employer of four-and-a-half years.
With Tenaganita's assistance, a case was filed at the Port Klang Labour Office last October after negotiations with her employer failed.
No rights to file for claims
Joseph (
photo
) said Misswandi ruled that Nona was an undocumented worker and as such had "no rights" to file for claims at the Labour Court.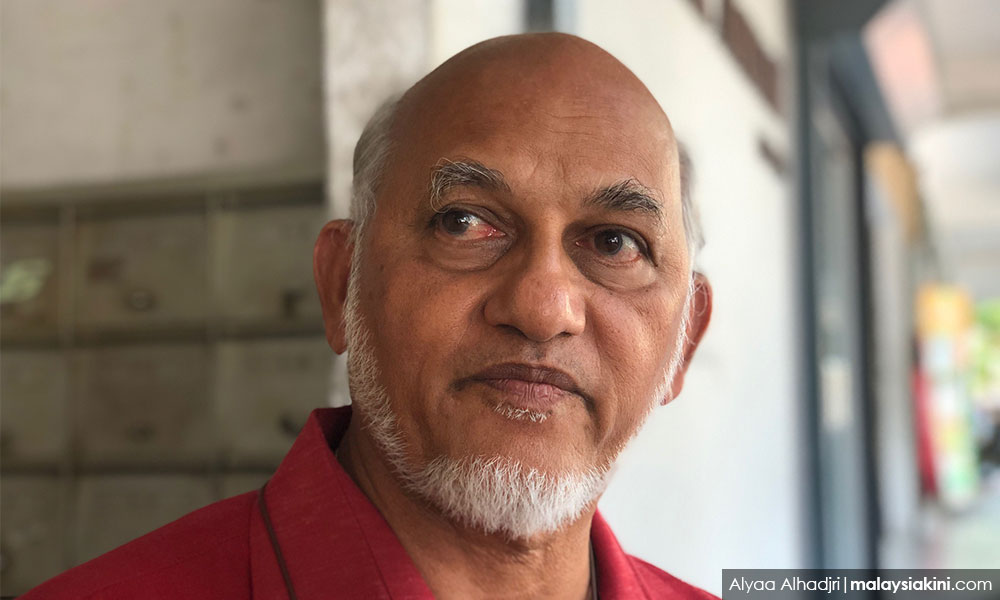 "The gist of the ruling is that she cannot file a claim in this court because she is undocumented.
"But that decision overlooks the fact that she has been employed here for over four years," he said.
Joseph, who described the decision as a travesty of justice, added that Tenaganita will file an appeal against the decision.
"Definitely we would be appealing. We are going to fight this to the end," he stressed.
'Decision paves way for further abuses'
Commenting further, Joseph said Nona's status as an undocumented worker should not be grounds to deprive her of her rights to just wages.
"For us, this ruling opens the door for Malaysian employers to continue exploiting undocumented workers.
"What they (employers) can do is, hire undocumented workers, work them to death and then throw them out, as they (workers) are not entitled to claim for their wages," he said.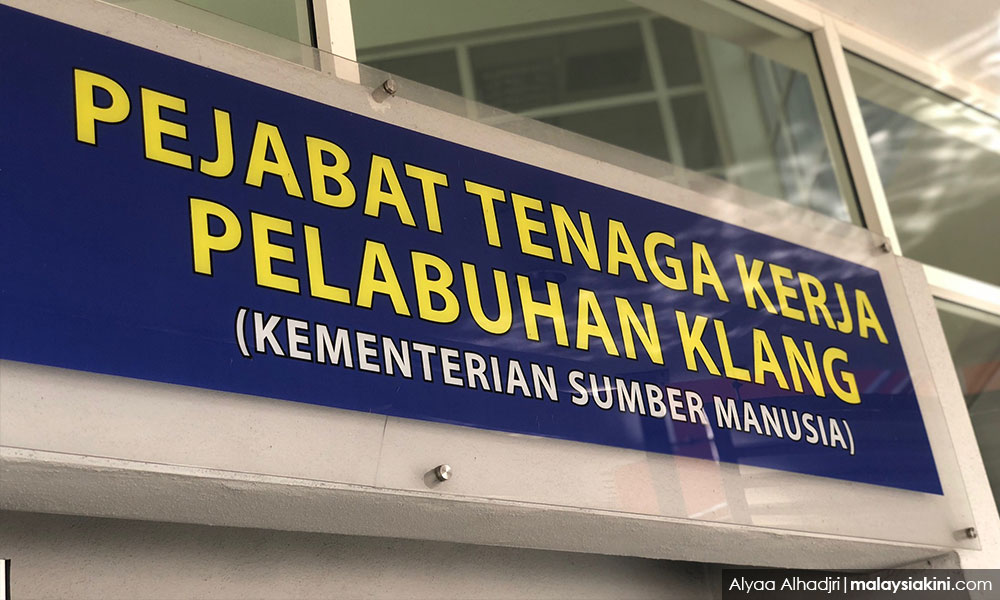 Joseph also argued that a person's immigration status should not be grounds to negate them of their basic rights.
"For example, if she (Nona) was assaulted or cheated by somebody, does it mean she has no recourse to justice?" he questioned.
Finding solace in shelter
Meanwhile, Nona told
Malaysiakini
that she has been spending her time at Tenaganita's shelter learning basic sewing skills, as well as attending counselling sessions.
"I don't know if I will get my money," said Nona, who recounted how she had been present at the Labour Office for about seven times since last October.
She said she dreams of how the money could be of great help to her family back in Kupang, East Nusa Tenggara in Indonesia.
"But what if I never get it?" Nona lamented.
While employed, she took on a dual role as a domestic helper and a shop assistant, which is an offence under Malaysia's labour law that only allows a foreign worker to be employed in one sector as approved in their permit.
Nona said her monthly salary was RM550, an amount lower than the RM700 she was promised by an agent before her departure from Indonesia.
She added that to date, she had only been paid RM9,000 in total, which was banked into an account belonging to a family member back home.
Tenaganita said that the total figure filed in the claims was based on their calculations of Nona's unpaid wages as well as other benefits. -
Malaysiakini, 14/8/2018