CCTV, kamera badan bagus tapi pastikan berfungsi - Kumpulan hak asasi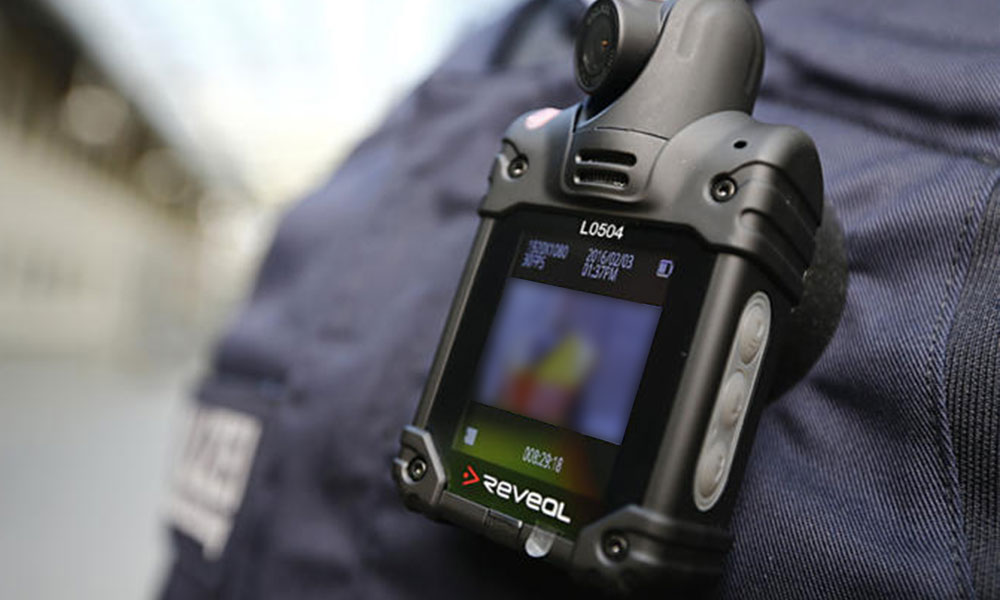 Kumpulan hak asasi manusia menentang hukuman mati dan penyiksaaan (Madpet) mengalu-alukan keputusan kerajaan memasang CCTV di lokap dan pemakaian kamera badan untuk penguatkuasa.
Bagaimanapun, jurucakapnya, peguam Charles Hector berkata usaha kerajaan ini jangan disia-siakan begitu sahaja.
"Dalam beberapa inkues terdahulu, di mana mangsa ditemui mati dalam lokap polis, bukti CCTV tidak dapat dikemukakan kerana tiada rakaman dan pegawai polis yang sepatutnya memantau didakwa tidak melihat apa-apa.
"Dalam kes lain pula, CCTV dikatakan tidak berfungsi. Oleh itu, kerajaan juga perlu memperuntukkan dana yang mencukupi untuk memastikan semua CCTV dan kamera badan ini berfungsi dengan baik.
"Tanpa keupayaan merakan, CCTV, kamera kenderaan atau 'kamera badan' tidak begitu berguna," katanya dalam suatu kenyataan hari ini.
Beliau menjelaskan kerajaan juga perlu memastikan rakaman video sedemikian boleh disimpan sehingga enam tahun yang merupakan tempoh masa yang diberikan untuk saman sivil.
Menurut Charles, kamera badan untuk pegawai polis dan kamera yang dipasang di papan pemuka (dash cam) kenderaan polis bukanlah baru dan telah dilaksanakan di banyak negara.
"Di Hong Kong, suspek (yang kemudiannya boleh menjadi tertuduh) dan / atau peguamnya mempunyai hak untuk mendapatkan rakaman dari sejak saat penangkapan sehinggalah dia dibebaskan, termasuk juga rakaman mana-mana siasatan dan soal siasat polis," katanya. - Malaysiakini, 21/9/2019
Media Statement – 21/9/2019
Make sure Police CCTV and Body Cams will Record and records are stored
Malaysia's Move to Improve Criminal Administration of Justice Applauded
MADPET (Malaysians Against Death Penalty and Torture) welcomes the Malaysian government's decision as announced by Prime Minister Dr Mahathir Mohamad that the 'nation's enforcement officers will be equipped with body cameras to boost efficiency in fighting crime and combating corruption.'

(New Straits Times, 19/9/2019)

. This will not only combat corruption and other abuses of power, but will also enhance the personal security of all enforcement officers and improve our criminal administration of justice.
It is important that these body cameras and/or CCTV will record and store the information, which could later be accessed to be used as evidence in trials and other inquiries, including inquest, if required, to reveal the truth for even in cases of death in custody and also police shooting incidents which left people dead.
MADPET is also happy that 'the government will allocate RM73mil to install CCTV cameras in all police lockups nationwide, says Law Minister Datuk Seri Liew Vui Keong.' (Star, 20/9/2019). It is hoped that CCTV is installed at every location in police station and other enforcement agencies' facilities.
This will also be evidence that the police followed the law, including Standard Operating Procedures (SOP) and law in all cases.
CCTV records would have helped solve the mystery behind the death of political aide Teoh Beng Hock, who was found dead in 2009 on the fifth floor of Plaza Masalam in Shah Alam several hours after he was interrogated Selangor MACC at its office on the 14th floor of the same building.
The body-cams and vehicular cams would really help in clearing the police of extrajudicial killings including the recent cases, whereby in one of these cases, where 3 were shot dead, the family have made complaints to the Malaysian Human Rights Commission (SUHAKAM) which questions the police version of what really happened.
CCTV had been installed in some police lockups for some time now, but the problem was that they did not have recording capabilities, and were used for usually a police personnel to monitor what is happening in the lockups. In some previous inquests, where the victim is found dead in police lock-ups, CCTV evidence could not be adduced even in inquests because there was no recordings to tender, and the police officers who was supposed to be monitoring allegedly saw nothing. In other cases, the CCTV was allegedly non-functional.
As such, what the government also need to provide for is sufficient monies to ensure that all these CCTVs and body-cams are always functioning well.
Without recording capabilities, CCTV, vehicular cams or 'body cameras' is of little use.
It is important that the Malaysian government spends money for CCTV and/or body cameras with recording capacity, whereby these records shall be stored for at least 6 years, or more if investigations are still open or the case are still in courts. 6 years is proposed because it is the current limitation for civil suits, noting that a person arrested could also be assaulted or even killed by a civilian, not just some enforcement officer.
It must be pointed out that the use of 'body cameras' are already happening in many jurisdictions. Cams are also mounted on enforcement vehicles.
In many workplaces, in the private sector, CCTV are installed to monitor the workplace. The question of invasion of privacy does not arise, more so since we are talking about public servants.
In Hong Kong,

the suspect(who may also later become the accused) and/or his/her lawyer have a right to get recordings from the point of arrest to release, which also includes recordings of any police interrogations and questionings.
MADPET thus urges the Malaysian government to install CCTVs at all locations in police stations and enforcement offices, including interrogation rooms, and not simply limit it to lock-ups;
MADPET reiterates the call for speedy Inquest into all deaths caused by alleged extrajudicial killings by police or other enforcement agencies;
MADPET also calls for the enactment of laws with deterrent sentences for crimes committed by the police and/or other enforcement officers for their actions/omissions can seriously impact the administration of justice and also human rights; and
MADPET also calls on the Malaysian government to continue to better and improve public perception of the administration of justice in Malaysia.
For and on behalf of MADPET(Malaysians Against Death Penalty and Torture)
Enforcement officers to be equipped with body cameras, says PM
PUTRAJAYA: The nation's enforcement officers will be equipped with body cameras to boost efficiency in fighting crime and combating corruption.
Prime Minister Tun Dr Mahathir Mohamad said enforcement personnel who would use body cameras included police, and Customs and Immigration personnel.
"The country is experiencing revenue leakages of between RM3 billion and RM5 billion at the nation's entry points yearly, due to integrity problems of officers and a lack in state-of-the-art technology," he said after chairing the Special Cabinet Committee on Anti-Corruption (JKKMAR) meeting at Perdana Putra.
"We had agreed with suggestions to improve things, including using technology in the Customs Department operations by setting up a one-stop control centre, monitoring using closed circuit television (CCTV) and adding more scanners with Artificial Intelligence technology as well as operation aid equipment.
"We want to use more cameras and one of these cameras is the body camera.
"We want to implement it as soon as possible. We have the budget for them.
"We will give priority to body cameras and CCTV."
Dr Mahathir said body cameras and CCTV could help to determine whether accusations made against enforcement officers were based on facts.
He said more CCTVs would be installed at locations such as lock-ups to boost transparency and prevent misconduct resulting in custodial deaths.
Dr Mahathir said JKKMAR had taken note of requests for additional manpower from certain departments, including police and the Immigration Department.
"We currently have too many civil servants of more than 1.7 million.
"We are finding ways to shift those already on our payroll to areas with important tasks.
"We can't add too many new staff as we don't have enough money for it," Dr Mahathir said adding that the upcoming budget must reflect the government's need to provide technology and extra manpower to certain departments.
He said more effort must be put into fighting corruption.
"Since we came to power for the past 16 months, the Special Cabinet Committee on Anti-Corruption has met almost every month.
"Such a meeting is extremely important because corruption problems are not being reduced significantly.
"There are still many reports being lodged which must be investigated and looked at as to determine what is still lacking and what needs to be done to further improve things."
Dr Mahathir said the important decisions reached by JKKMAR included allowing the Public Service Department to continue formulating the Public Services Act to improve integrity and governance among civil servants while executing their duties without any worries about favouritism, stress and threats.-
New Straits Times, 19/9/2019