Anwar Ibrahim, having spent so many years in Malaysian prison may be best person to head a a Pakatan Harapan government Taskforce looking into prison reforms - healthcare, death in prisons, prison conditions, etc.. His personal experience of prison life and conditions make him a good choice - better than persons who never even spend a day in prison.
The numbers of people in Malaysian prisons, especially those that have still not yet been found guilty, convicted and sentenced is also a great concern. The rich can afford BAIL - but alas, a lot of poor Malaysians are just too poor to raise the bail amount, and end up languishing in prison to the detriment of their spouse, and even children??
The length of prison terms also needs to be reviewed? How long is just? How long is it sufficient for a person to repent...and turn over a new leaft, and be re-admitted to society - a 2nd chance? Is life imprisonment for 'drug mules' excessive? Maybe, maximum sentences imposed by law should be reviewed - maybe Parliament should really set maximum sentences and leave it to the judiciary to decide how long a person should be imprisoned?
Independent Police Complaints and Misconduct Commission - will be looking at police, not really prison conditions and reforms.
See earlier related posts:-


Inmate's death prompts call for Harapan to review prison conditions 'urgently'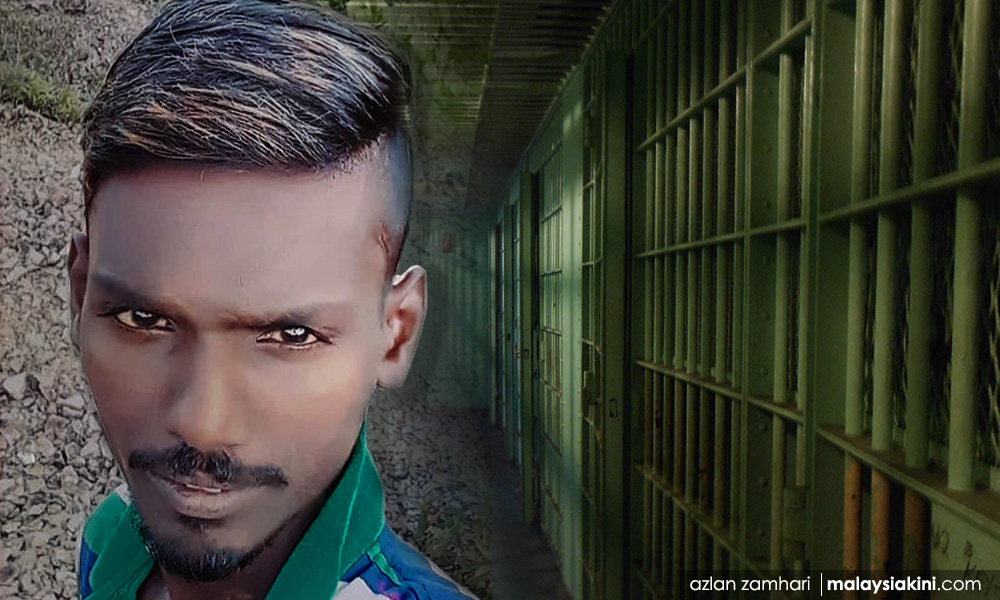 The death of a prison inmate this week has prompted a call for the new government to urgently review prison conditions across Malaysia to ensure detainees' welfare.
Commenting on the "tragic death" of 22-year-old Mariappan Manivannan (photo) on Wednesday at Bentong Prison, Pahang, PKR Women vice chief Sivamalar Genapathy noted how the inmate had been unwell for a month prior to his death and had been suffering continuously from symptoms such as vomiting and diarrhoea, but did not receive proper medical care.
"It is truly appalling that Mariappan was made to suffer in the way he did.
"As part of the reform agenda, Pakatan Harapan must ensure that all prisoners are accorded adequate medical treatment and treated with dignity and respect," said Sivamalar in a statement.
She hopes the Pahang police would probe the case "without fear or favour".
Sivamalar said the government should ensure that prison doctors and healthcare providers are adequately trained and supported in their work, including to deal with more complex issues facing inmates, such as mental health and addiction.
"Prison staff should not be made to face inhumane working hours, which can contribute to the negligence of care and safety.
"Reports of cramped and unsanitary prisons and detention centres should also be investigated," she added.
Lawyers for Liberty executive director Eric Paulsen, highlighting
Mariappan's case
this week, cited statistics between January 2013 to April 2016 that showed the Prisons Department recorded a total of 721 deaths in prisons nationwide.
Sivamalar meanwhile cited a 2017 Suhakam report that Malaysia's prison healthcare falls below acceptable standards and stated the Home and Health Ministries should work with the Prisons Department to address the matter.
"Deaths in custody and instances of torture and degrading treatment of inmates were shockingly prevalent under the previous BN administration.
"We, as Harapan must prioritise and uphold our manifesto pledge to establish the Independent Police Complaints and Misconducts Commission (IPCMC), with all allegations of misconduct investigated in a fair and comprehensive way, including any allegations of death in custody," she said.
"The alarming statistics of deaths in police custody under the previous BN government cannot afford to be ignored a day longer, nor perpetuated.
"The enjoyment of the highest attainable standard to physical and mental health is a fundamental human right," she said, reminding the government to ratify the United Nations Convention Against Torture, as well other rights protecting instruments. -
Malaysiakini, 8/6/2018
Probe 18 deaths per month in prisons claim, Putrajaya urged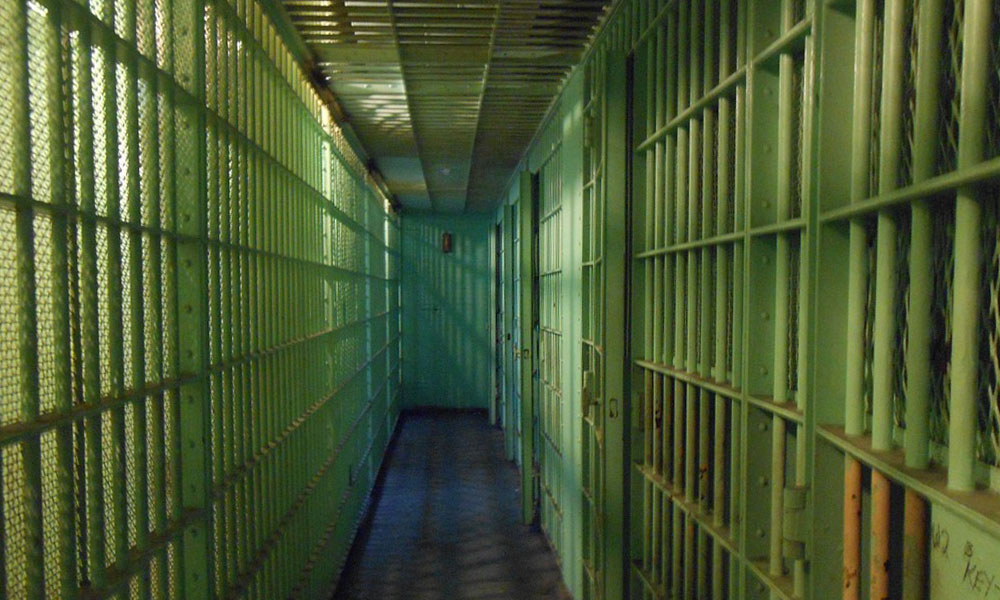 A lawyer-activist group has expressed extreme concern over the death of 24-year-old prisoner
Mariappan Manivannan in Bentong Prison, Pahang on June 6 in yet another case of death in custody.
Lawyers for Liberty executive director Eric Paulsen said Mariappan's death will be a test for the new Pakatan Harapan government's reform agenda.
He called for the authorities, particularly the Home and Health Ministries to investigate the detention conditions in Bentong Prison and all other places of detention in the country.
"We were informed by the deceased's family members that Mariappan had been unwell for up to a month prior to his death and for the past one week suffered from continuous vomiting and diarrhoea," Paulsen said in a statement.
"He was admitted to the prison clinic but was not checked by a doctor for a few days. It is unclear if he was ever sent to the hospital but he died at the prison clinic and the cause of death was attributed to severe acute gastroenteritis," Paulsen added.
Paulsen said he found it alarming that a prisoner was ill for an extended duration of time only to have his condition ignored, treated in the most minimal manner or sent to the hospital when it was too late.
Sadly, Mariappan's death was not the exception but the norm, Paulsen claimed.
He cited statistics between January 2013 to April 2016 which showed the Prisons Department recorded a total of 721 deaths in prisons nationwide.
"That is a shocking 18 deaths per month, with the vast majority of them attributed to diseases and health problems," Paulsen said.
He further said that the statistics are an indictment of systemic problems in the prisons that have been ignored for far too long by the previous government.
These include cramped and overcrowded detention conditions, poor hygiene and sanitation, lack of clean drinking water and poor food and healthcare provisions.
'Willful neglect'
Paulsen said it was clear from the "staggering" number of deaths that the new Harapan government could no longer afford to turn a blind eye to these issues.
He urged the authorities to immediately improve access to medical treatment for all detainees including at police lockups, immigration detention centres and prisons.
"They must do this immediately lest another person needlessly loses his life to a treatable condition or due to willful neglect of the detention authorities," said Paulsen.
He also called for an inquiry to be held by the Enforcement Agency Integrity Commission or Suhakam into the death of Mariappan.
"This is to uncover the causes and circumstances surrounding his death including his detention conditions and his access to medical treatment," said Paulsen.
In April, within
a span
of a few weeks, a man died in custody in a prison in Perak while another prisoner died in a hospital in Shah Alam, Selangor.
Activists have long been urging the previous government to set up an Independent Police Complaints and Misconduct Commission to function as an independent and external oversight body to investigate complaints about police personnel and to make the police accountable for their conduct, including acts of negligence linked to deaths in custody. -
Malaysiakini, 7/6/2018