Freedom of Expression and Opinion - freedom of the press. What is the Opposition Party position on this, Defamation Suits against people struggling for justice, media that reports the 'voices' and views of people, etc...This should be in the Election MANIFESTOS... not matters concerning EPL(English Premier League)....
Big corporations and some people have been filing 'defamation' suits against the Media, ordinary people fighting for rights against Big Companies, against people highlighting possible wrongs, etc... and sadly, our Malaysian courts have been awarding HIGH damages and COST...
Malaysiakini - the latest victim - RM200,000 damages and RM150,000 COST.... total RM350,000 ... well, that is minimum wages for 350 persons per month...?
Can ordinary persons afford to pay....maybe the rich like Anwar or Najib can afford...but really the ordinary Malaysians ...or an alternative media started by a few will not be able to pay such High amounts...
RM350,000 -- well, that is 35 months pay for a person earning RM10,000 a month...
...That is 70 months pay for a person earning RM5,000...
...That is 350 months wages for a person earning minimum wages of RM1,000 per month...
Well, these Defamation suits, high damages and cost will drastically impact people's capacity to struggle for human rights, and media's willingness to report on people's opinions/views....
Words should be answered with words...not by filing court cases. Sadly, many Opposition politicians are also suing people for defamation....For a defamation case, the lawyer's initial retainer can already be RM100,000. If rich versus rich...maybe OK. But when it is the RICH against the poor or the middle income(including small media outlets), it is a grave injustice that must end.
The impact of these defamation suits - is that we now do not now hear about local communities...or even workers speaking up against major corporations/rich owners/employers...
Media also have become too afraid to report...The poor are marginalized..justice suffers.
Need policy and laws to control and prevent such DEFAMATION suits, and high awards of damages and cost from undermining people's capacity to struggle for justice, the freedom of expression and opinion, freedom of the press, freedom of information...
* BAN the filing and commencement of defamation suits against people struggling for human rights and justice, workers against employers, and also the Media reporting on the views and opinions of people struggling for justice and human rights...
* LIMIT the amount of damages and cost to a token sum, not exceeding RM5,000 ...
***After all, what maters is the people's decision - not a Court's decision. Odd that people like Anwar, who alleges that he was wrongly convicted by the Malaysian courts ...also still files Defamation Suits in the same courts against people for words spoken/written???
-- Does filing a court case...or swearing on the Holy Book prove that you are right?
My hope is that RAGM, after they have won in court, will cancel out the money owed by Malaysiakini to them - that RM350,000, that may result in maybe the closing down of this alternative media - or a weakening of Malaysiakini as an alternative media - that was willing to give space to the little man to express a differing opinion...from the RICH and powerful.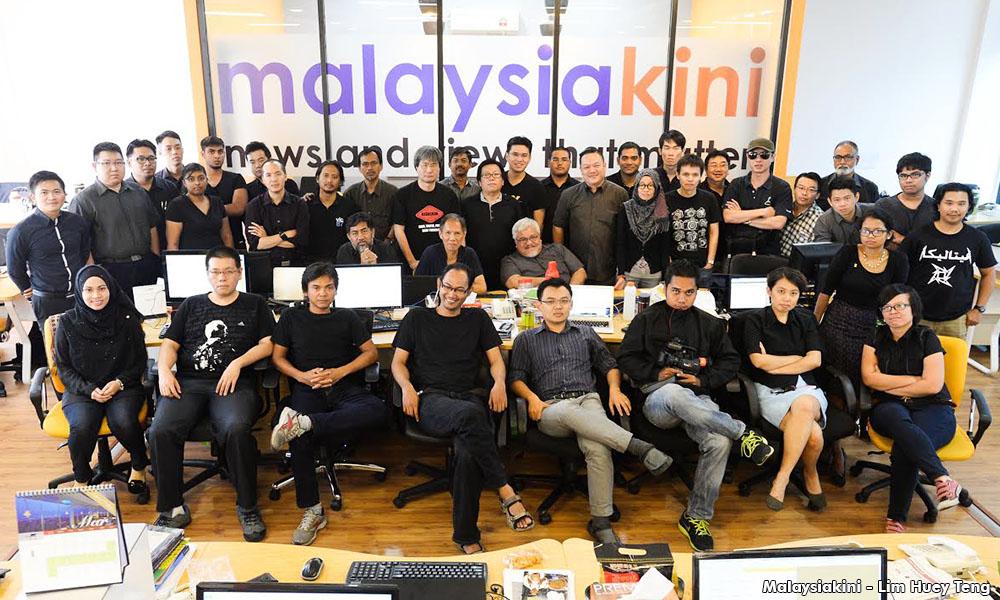 Malaysiakini seeks public's help to pay RM350k damages
Malaysiakini is reaching out to the public to help it raise RM350,000 after the Court of Appeal reversed a High Court's decision in a defamation case.
The sum awarded by the appellate court to the Raub Australian Gold Mine (RAGM) company comprises RM200,000 in damages and RM150,000 in costs.
"Our lawyers will be applying for a stay pending appeal. For that to happen, we need to have the money ready," Malaysiakini editor-in-chief Steven Gan said today.
"And should the stay be not granted, we will have to pay RM350,000 in the coming weeks. Otherwise, RAGM can take winding-up proceedings against Malaysiakini," he said.
Gan said Malaysiakini is appealing the appellate court decision because it will have an adverse impact on journalists in carrying out their tasks.
"If it is left to stand, the court decision will make it very difficult for journalists to cover events, in particular, press conferences in a timely manner," Gan said.
On May 23, 2016, High Court judge Justice Rosnani Saub dismissed RAGM's claim against Malaysiakini and three members of its editorial staff.
Villagers at Bukit Koman in Raub, Pahang, had alleged that the use of cyanide-related chemicals to extract gold at RAGM's mine had affected their health.
RAGM sued for defamation after Malaysiakini reported on their complaints, which involved three news reports and two videos.
One of the news reports was on the villagers expressing fears over the mining activity near their village while the other two were press conferences held by the villagers. The videos were clips from the press conferences.
Without fear or favour
The High Court had ruled that the news portal
succeeded
in their defence of qualified privilege - the Reynolds privilege - which allows for responsible journalism and
reportage
.
This was
reversed
by the Court of Appeal yesterday following an appeal from the gold mine. The gold mine has since run into financial trouble and has applied for
liquidation
.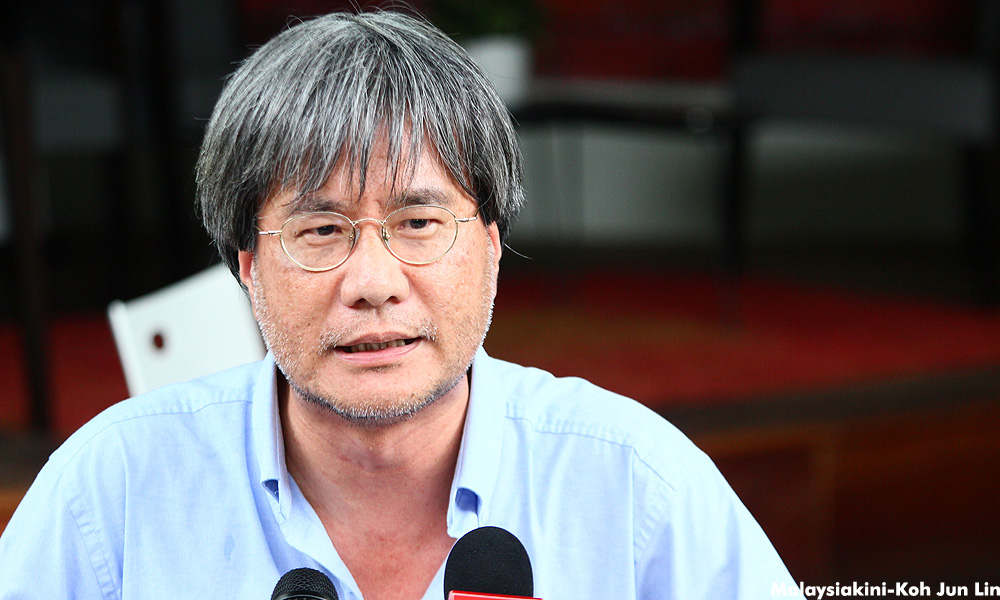 Gan said since its inception in 1999, Malaysiakini had never shied away from reporting on issues of public interest without fear or favour.
"Malaysiakini believes that independent media is critical to a country's progress. Without a vigilant media, the powerful are tempted to act in the interest of a few.
"Such actions lead to the decay of society. It is our responsibility as journalists to tell truth to power and to hold power to account, be they politicians or business leaders.
"We have managed to fund our operation over the past 18 years without the help of rich or powerful backers. Members of the public have supported us previously and we hope they will once again come to our aid."
Gan said that if the portal succeeded in its appeal at the Federal Court, the money collected would be kept in a legal defence fund to be used for future court cases involving Malaysiakini.
Those who wish to contribute to the Defend Malaysiakini Fund can bank in their donations to the following account:
Account name: Mkini Dotcom Sdn Bhd
Account no: 514253516714 (Maybank)
Swift Code: MBBEMYKL
Branch address: Dataran Maybank, Level 1 Tower A, Dataran Maybank, 59000 Kuala Lumpur.
Alternatively, you may also donate using your credit card by calling us at +603 7770 0017 or via
PayPal
.

Read more at https://www.malaysiakini.com/news/408381#tqWLCD8psdHDlwqW.99